Montessori & Technology: Balancing Life and the Digital Age
Balancing Areas of Development
Children today are born into a world that is driven by information and technology, one which requires adults to take a conscious, responsible look at how we are supporting children in the use of electronics while balancing other activities to ensure a healthy wholistic development that grants the child preparation for life. Allison Awes, AMI Director of Elementary Training/Consultant in her article, On Building Character: The Elementary Child's Moral Development in the Digital Age (A. Awes, 2018), asserts that children in the Montessori classroom must also be given the opportunity to develop life skills in the area of the use of digital tools. She also asserts adults need to be responsible in also instilling habits of social and moral character to development the skills sets necessary to navigation through the digital environment safely and successfully. As in every area of life, children need guidance and protection to safely navigate in the world, at school as well as at home it is optimal if there is a practice of freedom within limits in the use of technology. It is the role of the adult to guide children on how to successfully navigate, learn the grace and courtesy of online communication and keep the child safe and healthy in this virtual world. In the last ten years, researchers are beginning to look at the social impact virtual social environment has on family dynamics and it is being seriously studied how children's behavior is directly impacted by technology both at a neurological, social & behavioral level. There is a correlation in the use of electronics and the under development of areas of coordination, physical health, mental focus and self-regulation in children 3-18 years of age (Steiner-Adair, 2018).
Research on Technology
The following are the statistical findings in the Kaiser Family Report , a study that documented the usage and effects of technology on social, physical, and behavioral development of children:
· Children between ages 8 and 18, "spend more time with media than in any other activity besides (maybe) sleeping – an average of more than 7 ½ hours a day, seven days a week."
· Children surveyed preferred:
o Virtual play instead of riding bikes, climbing trees, playing sports and building forts.
o Playing imaginary games on a screen narrated to them
o Playing video games of castles and fortresses instead of building fortresses and castles
o Wii Sports instead of joining Sports teams
· More children from 2 to 5 years old know how to use a smartphone app than tie their shoes. Of the children studied, 19% could use apps, but only 9% could tie their shoes
· 3- and 4 year olds can select their own apps, and many children know how to make videos and take photos by the time they are 5
· Children not only are consumers of technology but are also producers of content
Considerations for Alternative Choices
Before iPads & iPhones, and Nintendo to mention a few, children would play outdoors during their free time instead of sitting for hours in front of a screen. Studies show that today children are staying indoors playing games or watching the screens and their bodies are sedentary and bombarded with images that their sensory stimulation cannot process. Encourage outdoor community activity, help child sign up for a sport (Patel, 2017). The noticeable decline of physical activity is now being studied very closely. In 2012, the child obesity rate was measured to be 18 percent. The benefits of playing outdoors are not only for the sake of exercise but also for health and well-being. Exposure to sunlight natural supply of Vitamin D which helps with the immune system and sleep patterns. Tablets and smart phones emit blue light that is harmful and causes headaches, eye strain and irritate eyes. Balancing the day of your family time is key to the vitality of your child. The more outdoor connection they have the more likely they will have a balanced body, mind and spirit. Communication and interaction with your child is key to their development. Creating time in the week to be together is the most amazing gift that a family can give to each other.
Technology provides positive opportunities for learning, entertaining, and socializing, and it should be monitored. Set limits for how long children can use technology and when possible participate in what the child is doing as he is using a gadget. Invite them into the world to rediscovery whatever information they may have obtain. Make a point to bring things of the digital world to the real world. Thinking encompasses so many aspects of who our children are and what they do, from observing, learning, remembering, questioning, and judging to innovating, arguing, deciding, and acting (Jim Taylor Ph.D., Psychology Today, How Technology is Changing the Way Children Think and Focus). That is why we need further research to really better understand the complexities of technology and its impact on coordination disorder, developmental delays, unintelligible speech, learning difficulties, sensory processing disorder, anxiety, depression, and sleep disorders are associated with technology overuse. Parents, teachers and health professions need to come together to better strategize how to support children in their full development and use technology in a safe and productive manner. A balance between TV, video games and iPad devices, apps and family time, conversing, playing together, outdoor relaxation and fun (Rideout, Foehr, Roberts, 2010).
In the articles to come in the next few months we will be examining both the positive and negative impact of technology and review how we can take measures that would lead to positive outcomes for our children & their family.
Endnotes
Allison Awes, On Building Character: The Elementary Child's Moral Development in the Digital Age. AMI/USA, 2018.
Dhruvin Patel, MCOptom, Will Technology Ruin Your Children's Development? (2017).
Victoria J. Rideout, Ulla G. Foehr, and Donald F. Roberts, Generation M2: Media in the Lives of 8-18-Year-Olds (Menlo Park, California: Henry J. Kaiser Family Foundation, 2010), 1.
Catherine Steiner-Adair, The Big Disconnect: Protecting Childhood and Family Relationships in the Digital Age (New York: HarperCollins, 2013), 13.
Peek into the Classrooms
Black Bears
Dear Black Bears Community,
As our world of 10 fun loving cubs are entering their first year in the elementary program, we are a daily adventure of discovery and creation of our community. So far what I know, Black Bears love animals, plants... life, vitality and fun! Stories are a favorite and self expression is a must. Black Bears love to count and show off their mathematical minds and potential for using BIG numbers! Oh yes! They love to eat yummy strawberry muffins and share with their outdoor bird friend, Roady the Roadrunner, their left over fruit and a bowl of water. This wonderful group of children are learning to hold each other to account of what is needed to make our class whole and complete with loving guidance from Mrs. Rebeca and I on how best to guide them through the material to discover so much more of themselves and the world they are living into.
We are entering with great interest and curiosity the studies of: the planets, the composition of the Earth, how life develops on our planet, political geography of our country and our world, love for language, mathematics, and geometry. All is well in the Black Bears Den.
Lovingly,
Mrs. Ada & Mrs Rebeca
Coyotes
Dear Coyote Parents,
What an amazing couple of weeks it has been in our classroom as we welcomed our new additions to join this journey. The children are adapting well as we work on fine tuning our routines, lessons and agreements to have a positive experiences. We have started unfolding Cosmic Education with Great Stories such as The Coming of the Universe (Geography). This Great Story introduces children to the Universe and sets the stage for everything else.
Coming of Life ( Botany/Biology) is the story of plants and animals; here we convey to the children that even in all their diversity, we're not enough to carry out the totality of the grand plan that lies in the Universe. The furnished environment of plants and animals needed an agent for its total fulfillment.
These two stories sets the stage for the third great story: The Coming of Human Beings which will be introduced to the children shortly.
The Great Stories are what make Montessori at the Elementary level different from traditional education and keep us from teaching a step-by-step curriculum. It's the Great Stories that enable us to provide Cosmic Education rather than using the materials as teaching aids.
Cordially Yours,
Mr. Fernando and Ms. Karina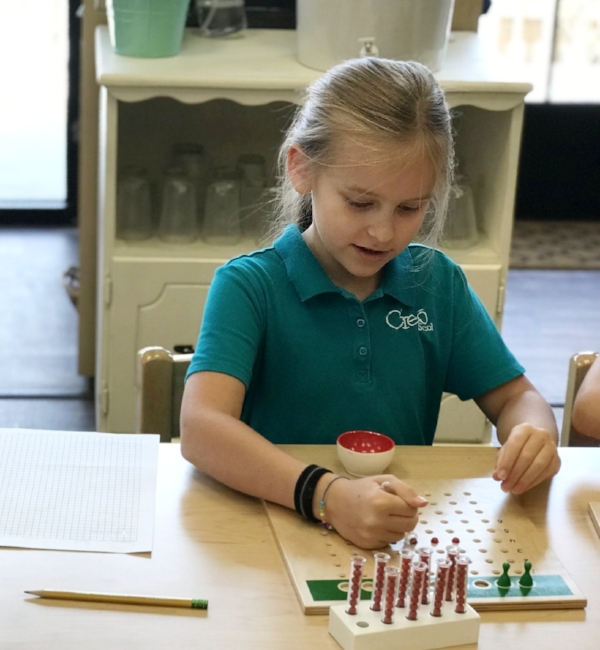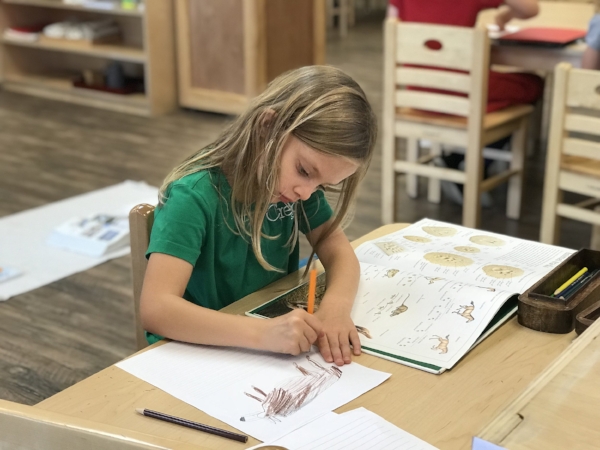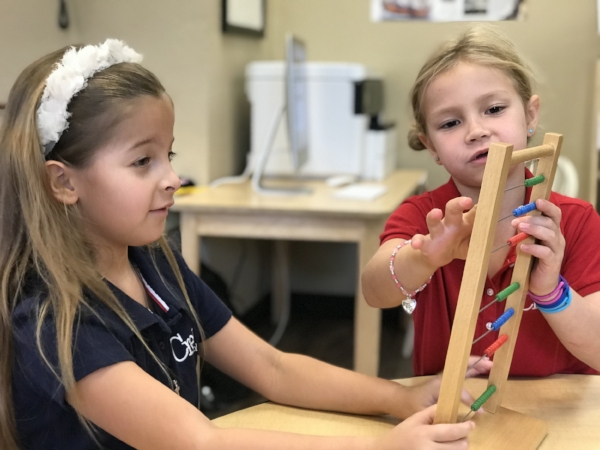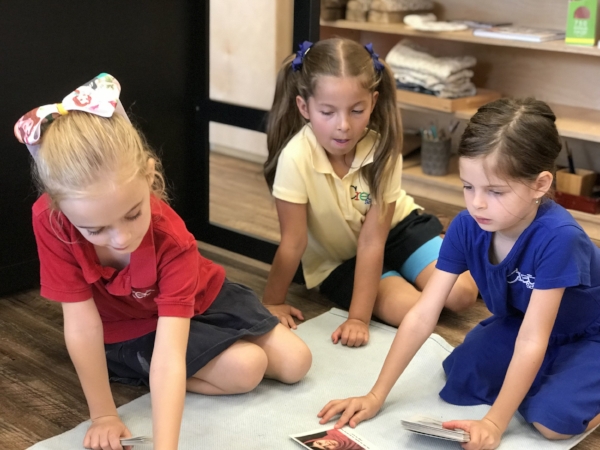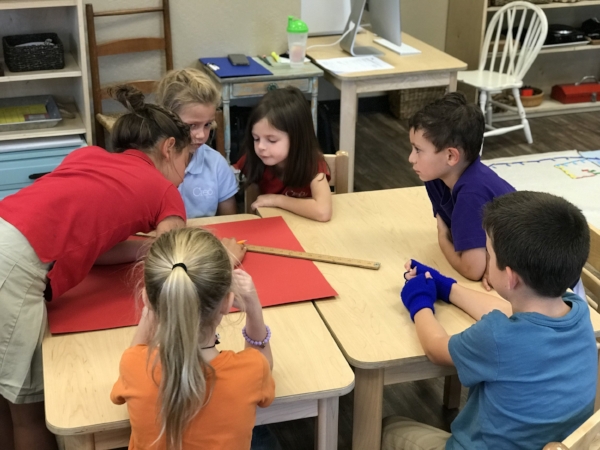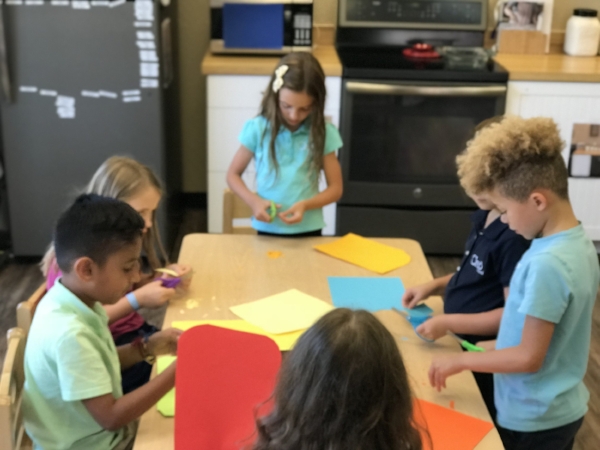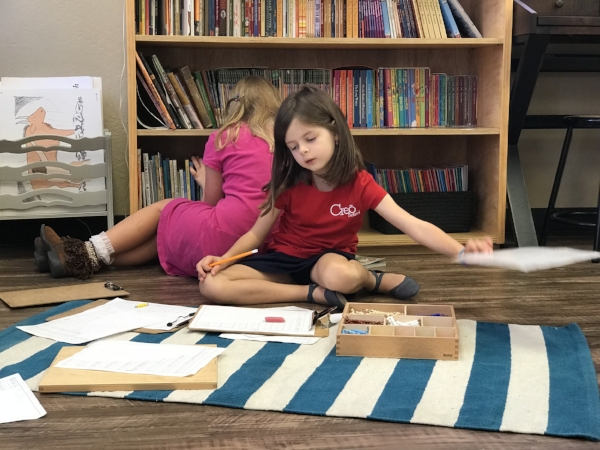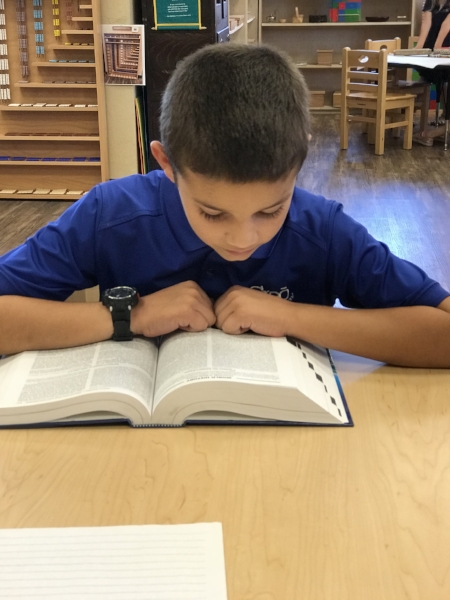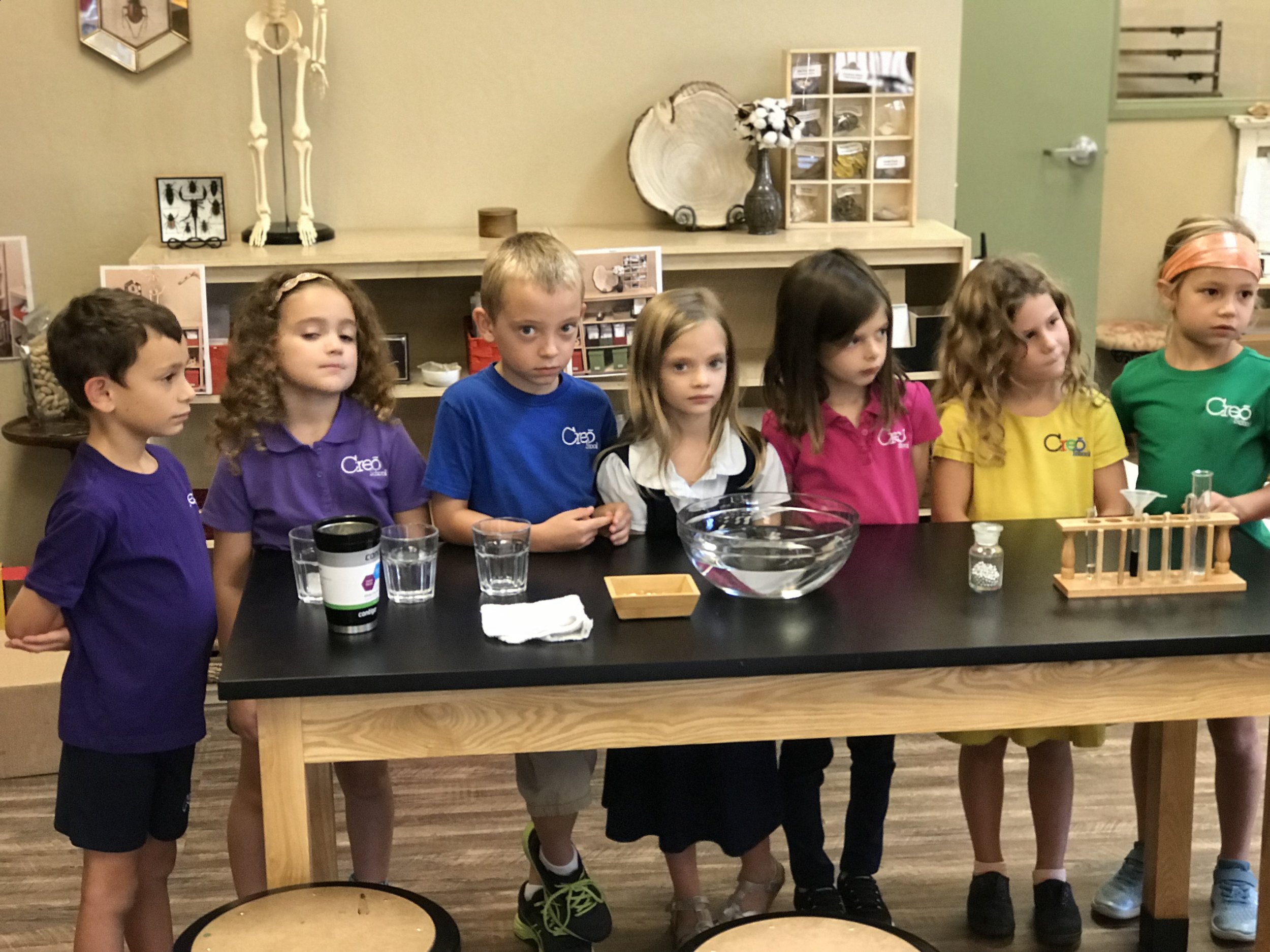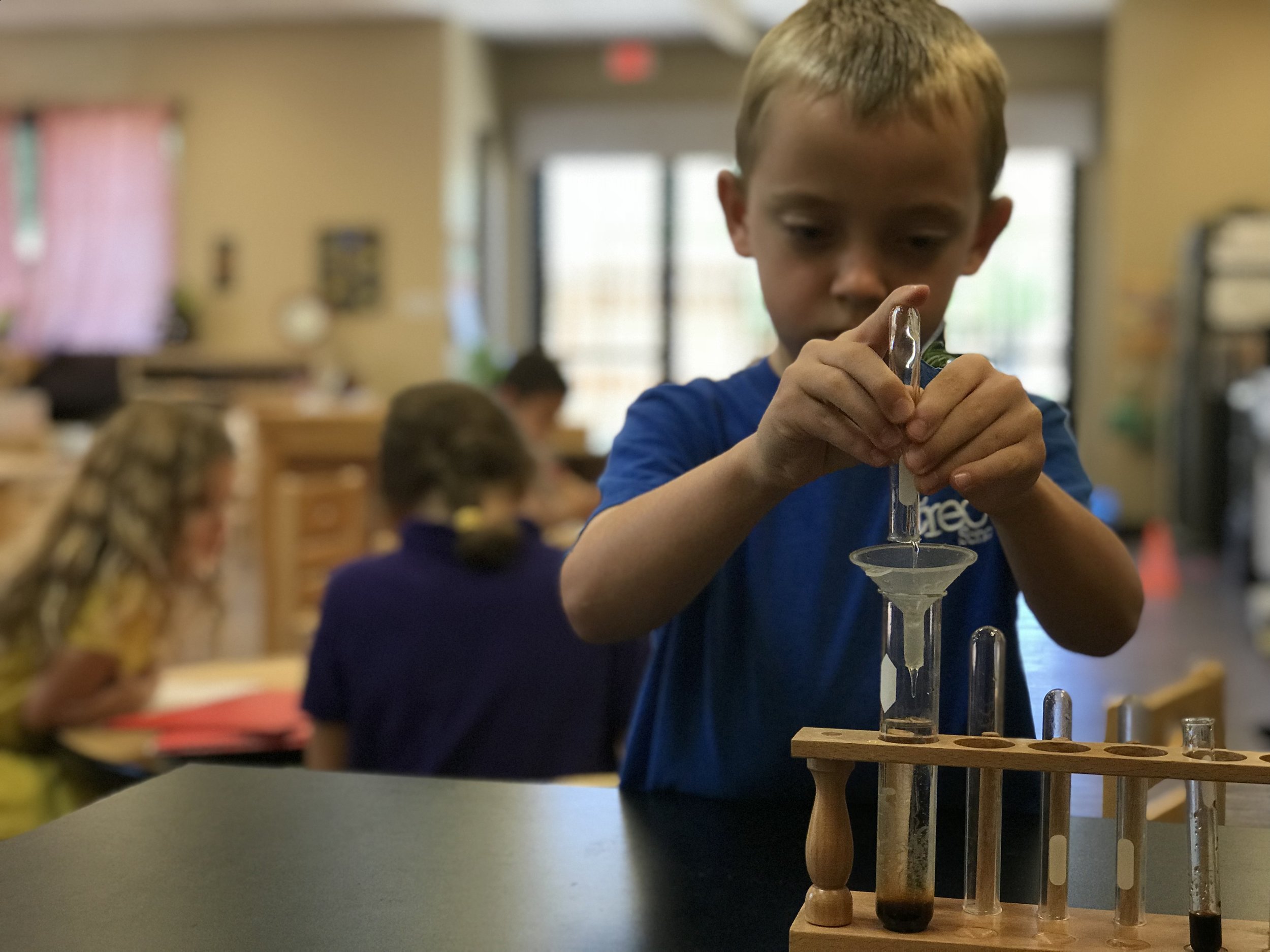 Falcons
Hello Dear Falcon Parents!!!
Welcome Back!
The excitement and enthusiasm flooded the classroom from the first seconds the children stepped into it. Thirst for knowledge and desire to work hard are directing them to focused works and deep conversations about what they are working on at the moment. The new students were welcomed warmly by the Falcon community and right away became full members of it.
The classroom environment has been rearranged and we have adopted a new classroom creed, if you will, to further deepen and support each other as a community:
The Falcon Bill of Rights:
1. Everybody has a right to play with anyone and everyone;
2. Everybody has a right to work with everyone and anyone, as the task is appropriate;
3. Everybody has a right to be listened to;
4. Everybody has a right to be accepted and respected;
5. Everybody has a right to learn;
6. Everybody has a right to teach.
The children were discussing every right and brought many examples why we ought to stick to them. That builds a strong foundation for our prosperous community where everybody feels happy, and becomes a supportive member for everybody else. We are already seeing everybody supporting each other in their games and finding appropriate tasks for each other in their works for the sake of everybody's smooth development and progress.
New research has started! A group of new students immediately picked up an idea of researching mammals that can be joining our classroom after they are done, and the majority chose a hamster for them. Another group decided to proceed with an interest from the last year and launched a project on the history of the car, where they plan to make a timeline with the information that they find in the books and from going outs that they plan to execute this month. Other students went on with a writing a play to a history lesson on migrations from last year.
It is so pleasant and satisfying to hear a working buzz of our busy bees in the classroom!
Peacefully,
Mr. Denis & Ms. Rebeca