Work Flow in the Elementary Environment
Montessori Elementary students find themselves in an environment that indirectly prepares them to work in a collaborative, independent and orderly fashion, with freedom and responsibility. It begins with the design of the classroom workflow. The children daily schedule has two time blocks (the morning work period is 3 hours and in the afternoon 2-3 hours) in which they design individually, pair up with a partner or work in a group their work of the day. Together students pursue work according to their interest and they determine when they are complete and fully satisfied with their work. The guide works within the framework of honoring the child's choices and providing additional lessons and guidance for the child's overall development in all the curriculum available to them. When the child requests assistance the guide is available and by thorough observation brings to the child's discovery supporting information or materials to continue the exploration that they have initiated.
The uninterrupted work period provides the means for the student to experience self-directed learning at both an individual level and as a collective. In addition to the work period the students self regulate and complete their work plan that they created for the day and any work left unfinished is prioritized for completion in the next day or two. The complete work cycle is designed to be the means by which the child develops his executive function, task analysis, time management and expands the ability to self-regulate. Within the demonstration of following the expectations of a completed work cycle the child is able to focus attention, remember instructions, and manage multiple tasks successfully.
One of Montessori's Golden Rules is: "to never do for the child what they can do for themselves". The adult has the vital role of preparing the opportunities for the child to exert the freedom and the responsibility, to discover for themselves and complete the task at hand fully and within a clear understanding of what they have discovered and want to share with others. Having a mind that can self-regulate and a strong executive function benefits the child in the preparation for life. The brain develops skills naturally to function and also to filter distractions and control impulses in order to accomplish their own set goals.
The Executive Function and Self-regulation are crucial skills for the success of an adult in their life and career. If the brain develops at an early age the skills sets to work in groups, filter out distractions and stay on task, set and achieve goals, and control impulses to combat false fatigue, fulfillment and completion of the task is most probable. Having a mind that can self-regulate benefits the child not only in academic achievement but also in social settings and family dynamics for an entire lifetime.
Let's bring this work to the home!!!!!
The following are exercises parents and children can create together at home to support the development of the executive function skills, independence, concentration, and task analysis at home.
1. Exercises that require Impulse Control – Children can do an activity that requires him to think before acting. The game of chess and checkers are great examples of games you can play together that will slow down the action and have the child strategize and move intentionally. Socially this is an indirect way of understanding we are responsible for what we do and what we say.
2. Flexible Thinking – Elementary children are at the perfect age to gain a wider perspective of concepts and ideas that help them adapt to unexpected circumstances. Imagination is one of the characteristics of the Elementary child and they need opportunities to use it and represent their ideas concretely. Have them collect items around the house and recycle boxes, containers, rolls, etc. and place them in a neatly organized designated place. The child will spend uninterrupted time creating a castle, fortress, a machine, robot, etc… They can become an architect or engineer for the day and also be responsible for the clean up afterwards which completes the work cycle.
3. Working Memory – Children needs to keep information in the mind. They no longer have the Absorbent Mind that they did their primary years. The Reasoning Mind requires conscious thinking and memorizing strategies. Children need memorable experiences so they can hold what they learn. The lack of ability to remember directions is vital for their success in managing and accomplishing their goals. Design with them interesting work that requires a repetition of actions. They can go on an adventure and map out their surroundings, puzzle making and word games.
4. Planning and Prioritizing – Children to decide a plan for a Saturday outings. Give him a budget to work with and parameters regarding time and location. Let him decide where to go. Then he gets on task to list all the steps to prepare for the outing, what needs to be packed, the budget, who is going, how many miles, how long it will take, the things you will do and create an itinerary. All that is needed is some brochures, navigate on the websites with your child and paper to make calculations and write down the plan.
5. Task Initiative and completion – Children can develop the initiative to independently take action and get started. If you leave your child to their work leave them in their work. Interrupting them to ask how they are doing or if they need anything can be a project stopper and they may not be able to return to their work. It is imperative that you build and little to nothing has been started and they have no idea where to begin then we need practice starting and finishing tasks. Instructional activities can be helpful to help them gain the skill of task driven, such as, following a recipe or making a model airplane by following an instruction manual.
6. Organization –Children gain the ability to keep track of things physically and mentally. If your child loses his train of thought, items that are important such as their homework, then they need to practice practical life. Discuss with them organizing activities, strategies to taking care of their physical belongings, and preparing their personal schedule, to name a few. I am introducing graphic organizers in class to assist the children in organizing their work.
How to set-up the Work?
Create tasks at home that require certain material to be used, the material is located at a designated spot, and there is a clear process from beginning, middle and end. Areas to create a work cycle at home: daily contribution for the home (unload dishwasher, fold laundry, etc.), organizing activities (tidy family room), baking, helping set up for dinner, strategies to taking care of their physical belongings, preparing for school, science experiments (making slime) and hand work.
Steps to creating a Work Cycle of a specific task:
1. Give the task a name. For instance: "Vacuum your room"
2. Show the full process. The Work cycle has three parts – get work, do work, put away work.
1. Get the vacuum and plug it in.
2. Vacuum floor
a. Clear the floor of large items and put in trash, laundry or place it belongs (toys)
b. Vacuum.
3. Put Away the vacuum
a. Roll up the cord appropriately
b. Put back where it belongs.
Peek into the Elementary Classrooms
Black Bears
Black Bears have found a rhythm and a groove at work that it is hard to believe that November has almost come to pass. Everyone is acclimated to their place and contribution to the community. The pace is direct and to the point we are finished up with chores and busy at work by 9:00 and lunch preparation and clean up is at mastery level. The student set their goals for the day and are ready for new information it seems by the minute. I am a very busy guide in deed!
We are enjoying the weather and going outdoors for lessons and enjoying the environment. We are excited about finishing the Little Prince and through the story have learned about about volcanoes, planets and what it is to be an adventurer. And as the Little Prince suggest, and the Black Bears agree, "adults can be very very strange."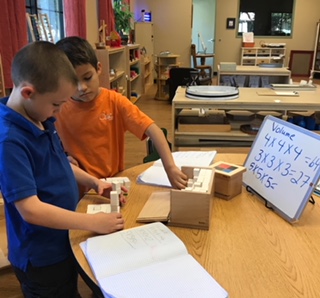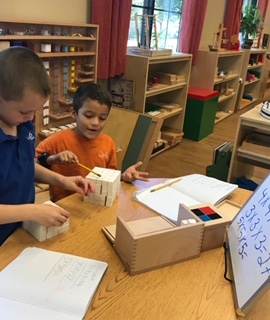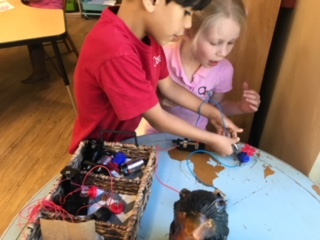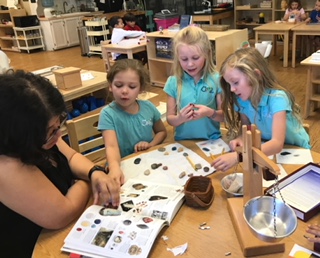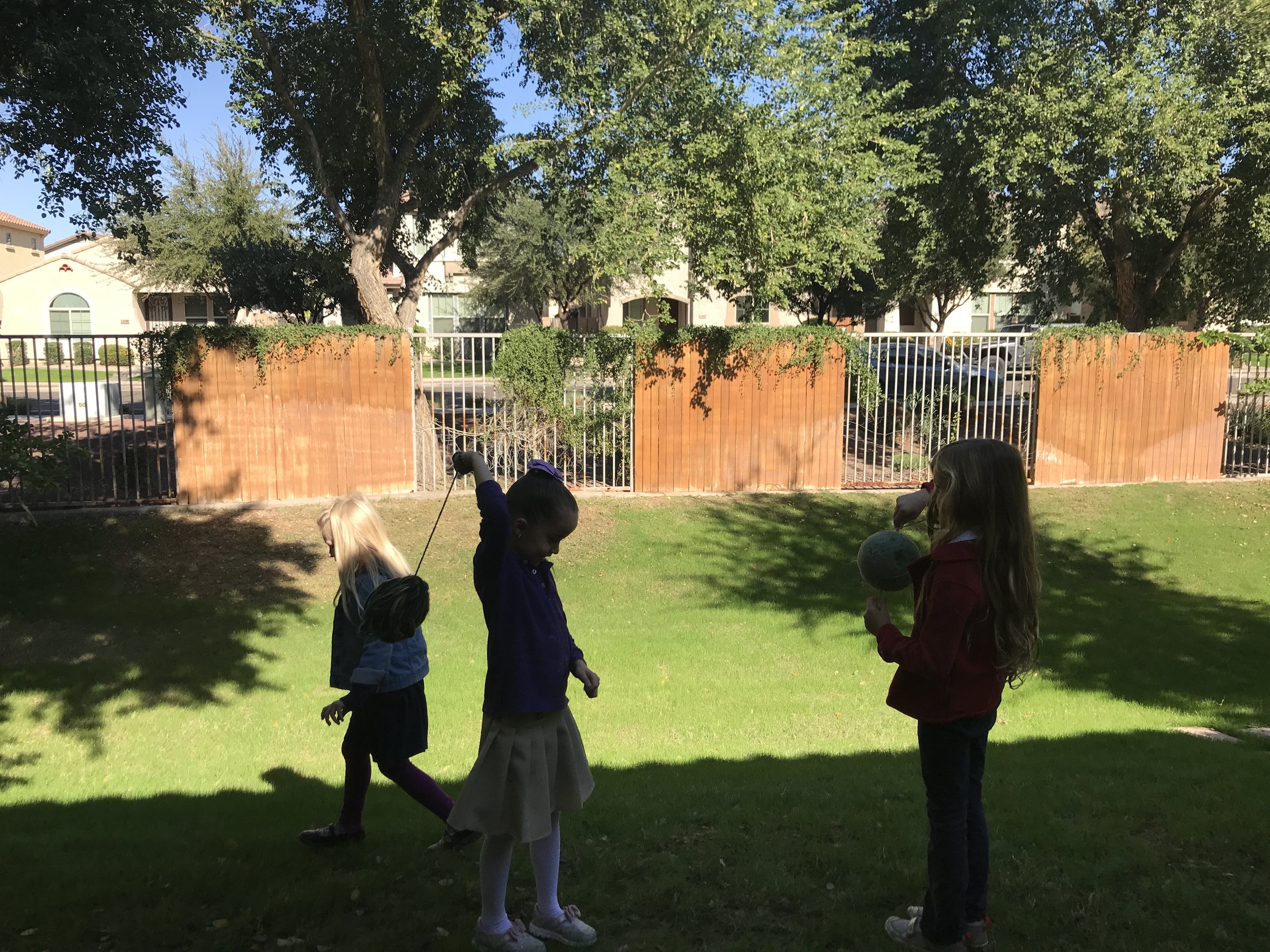 Coyotes
Dear Coyote Parents,
It has been a fabulous month for us here in the classroom. Children are excited to see their parents come to observe their classroom while they get show some of their favorite work to you. It has been lovely meeting our returning parents and having the opportunity to get to know our new families.
Our Thanksgiving feast was a success for all our elementary children had an opportunity to put their efforts into making this memorable experience positive and fun. This also gave the children an opportunity to cook, bake, decorate and have fun as community while being grateful during this festive season.
Hope everyone will have a wonderful weekend!

Best,
Mr. Fernando & Ms. Karina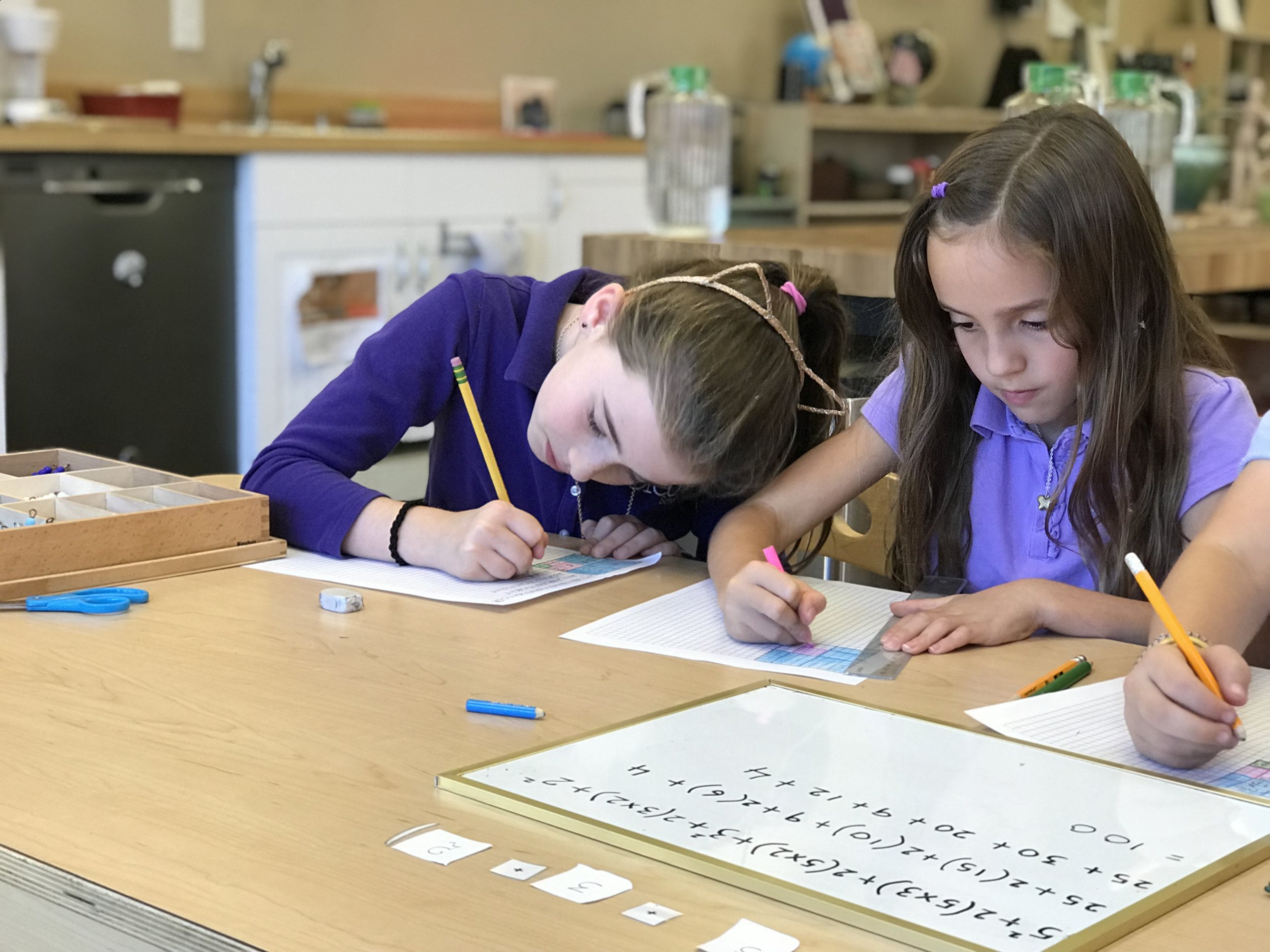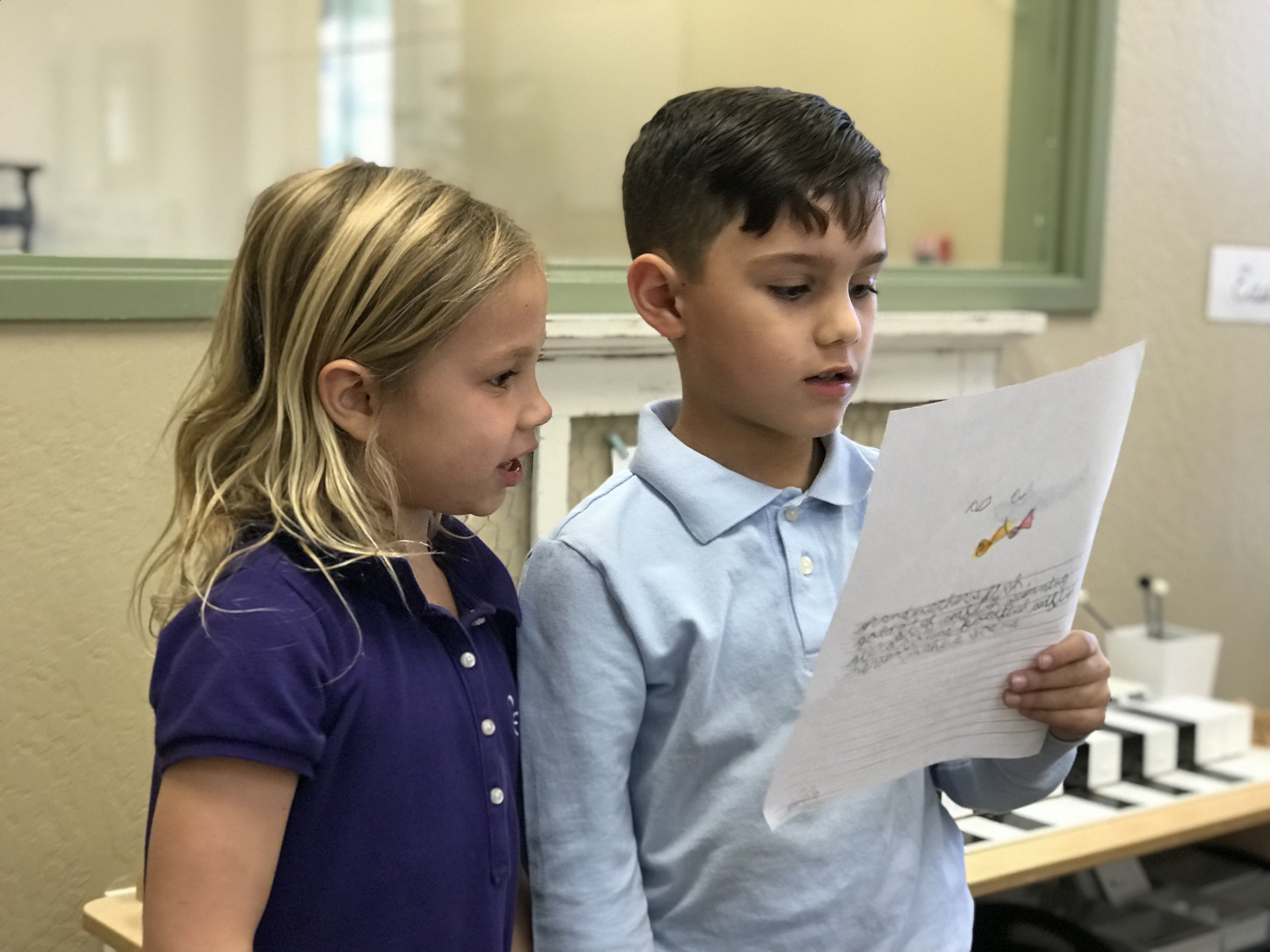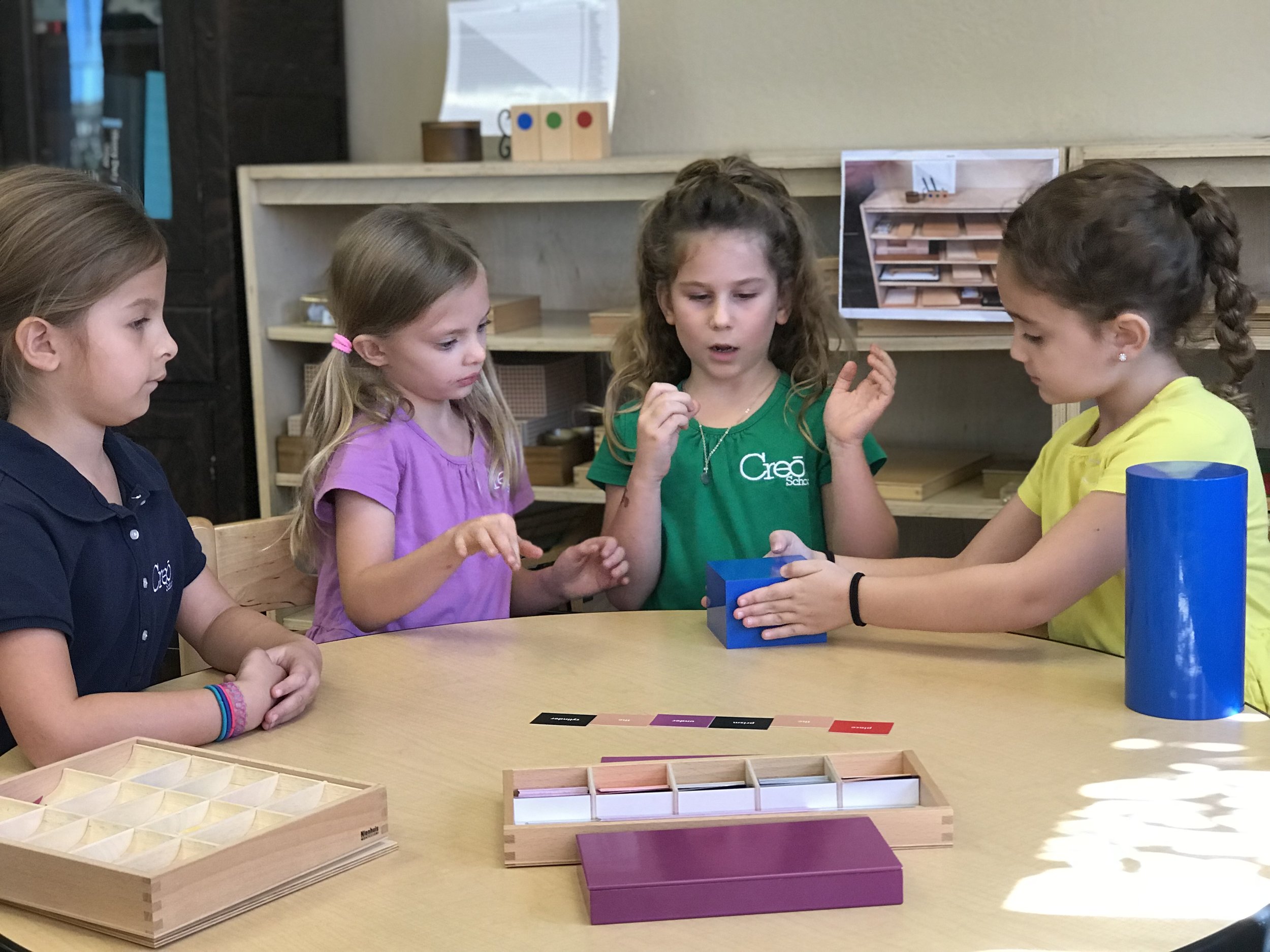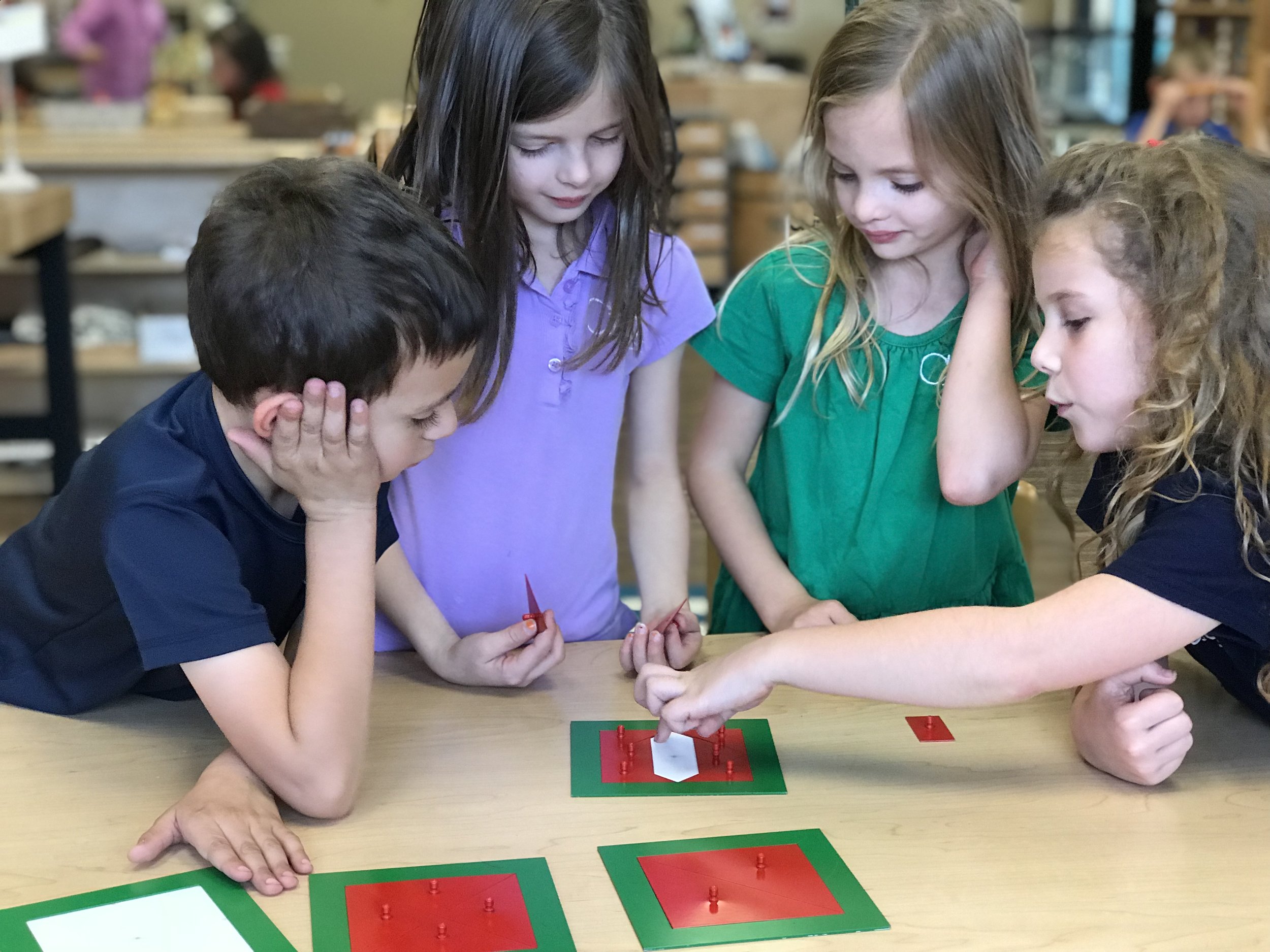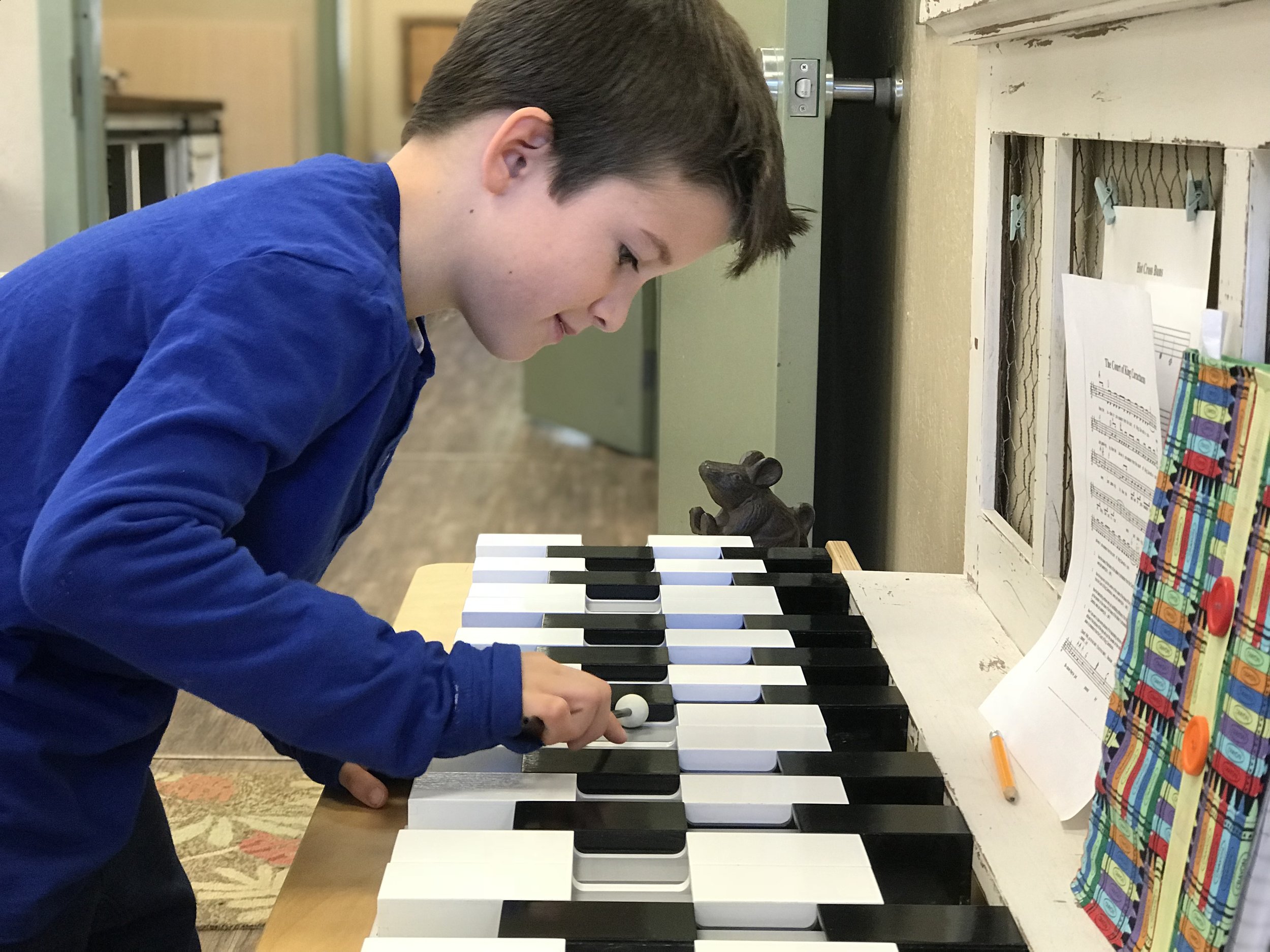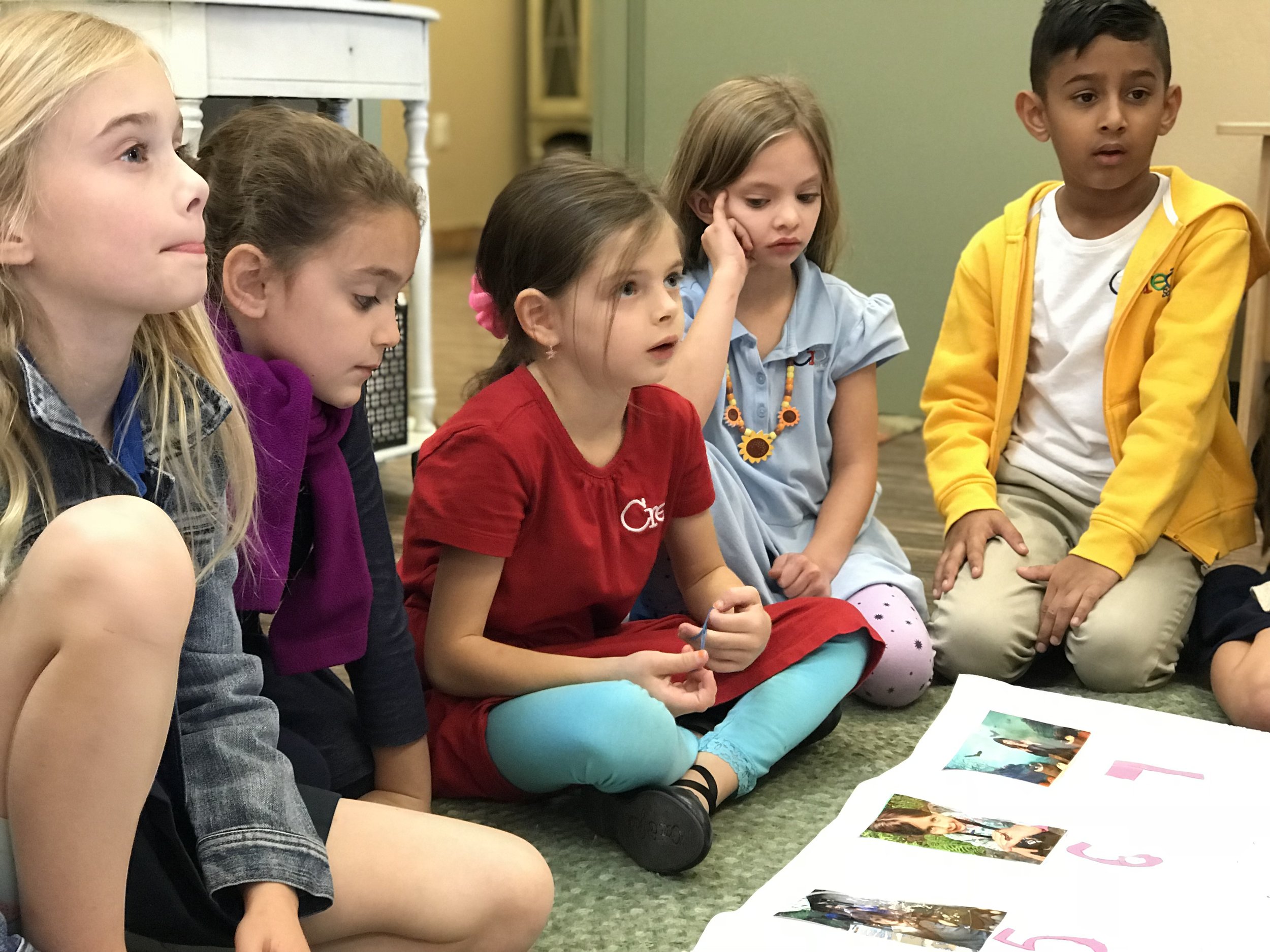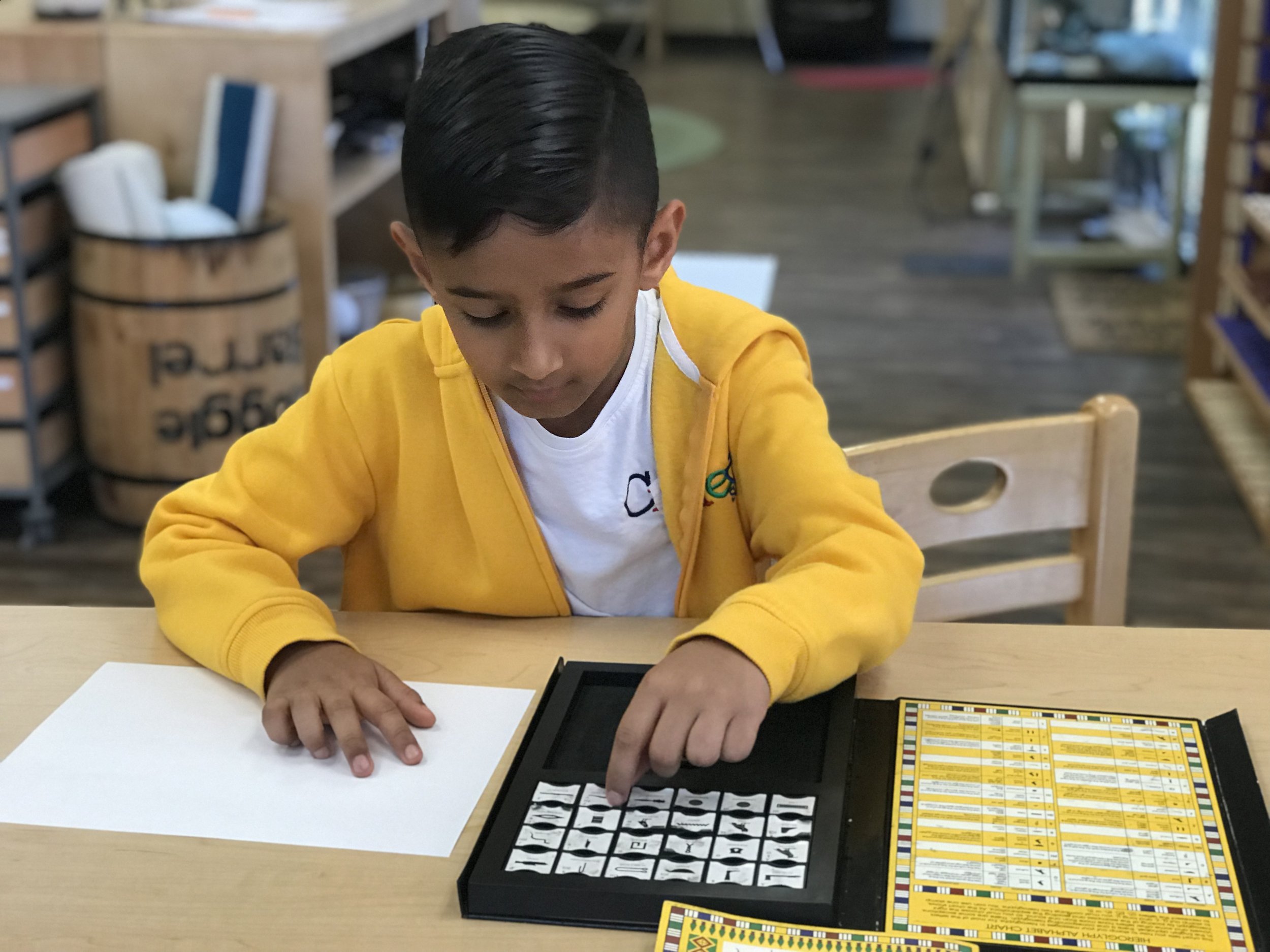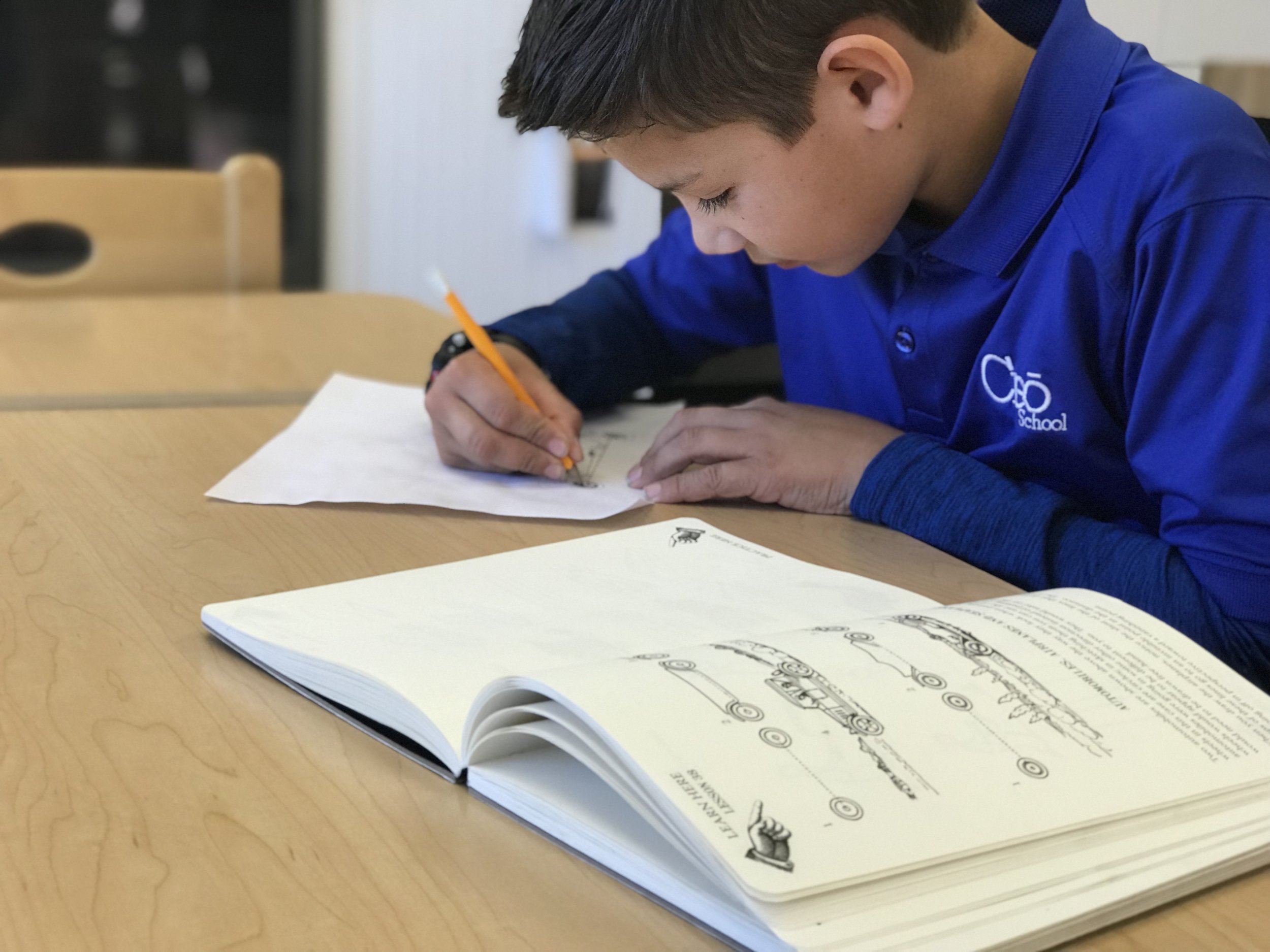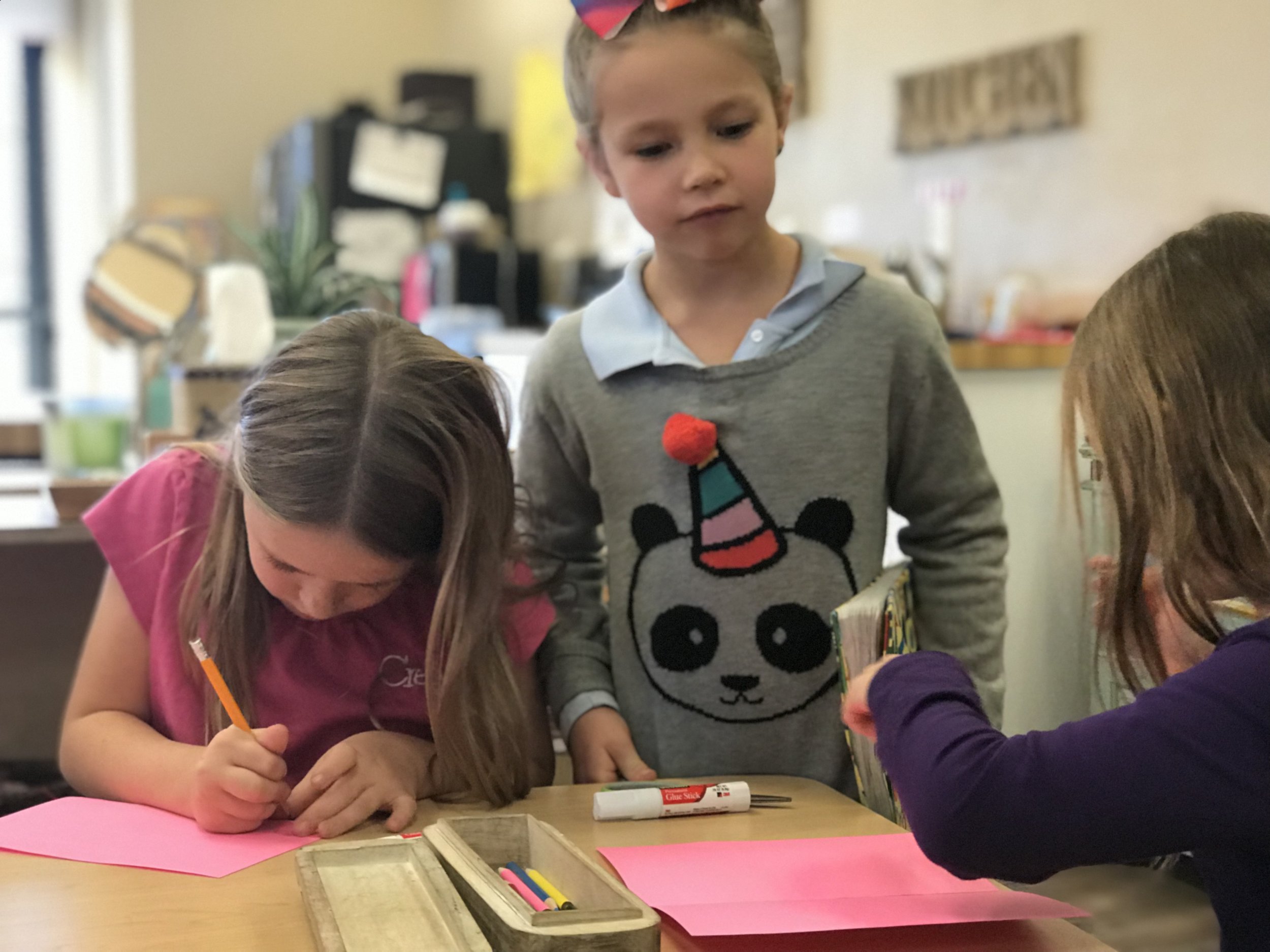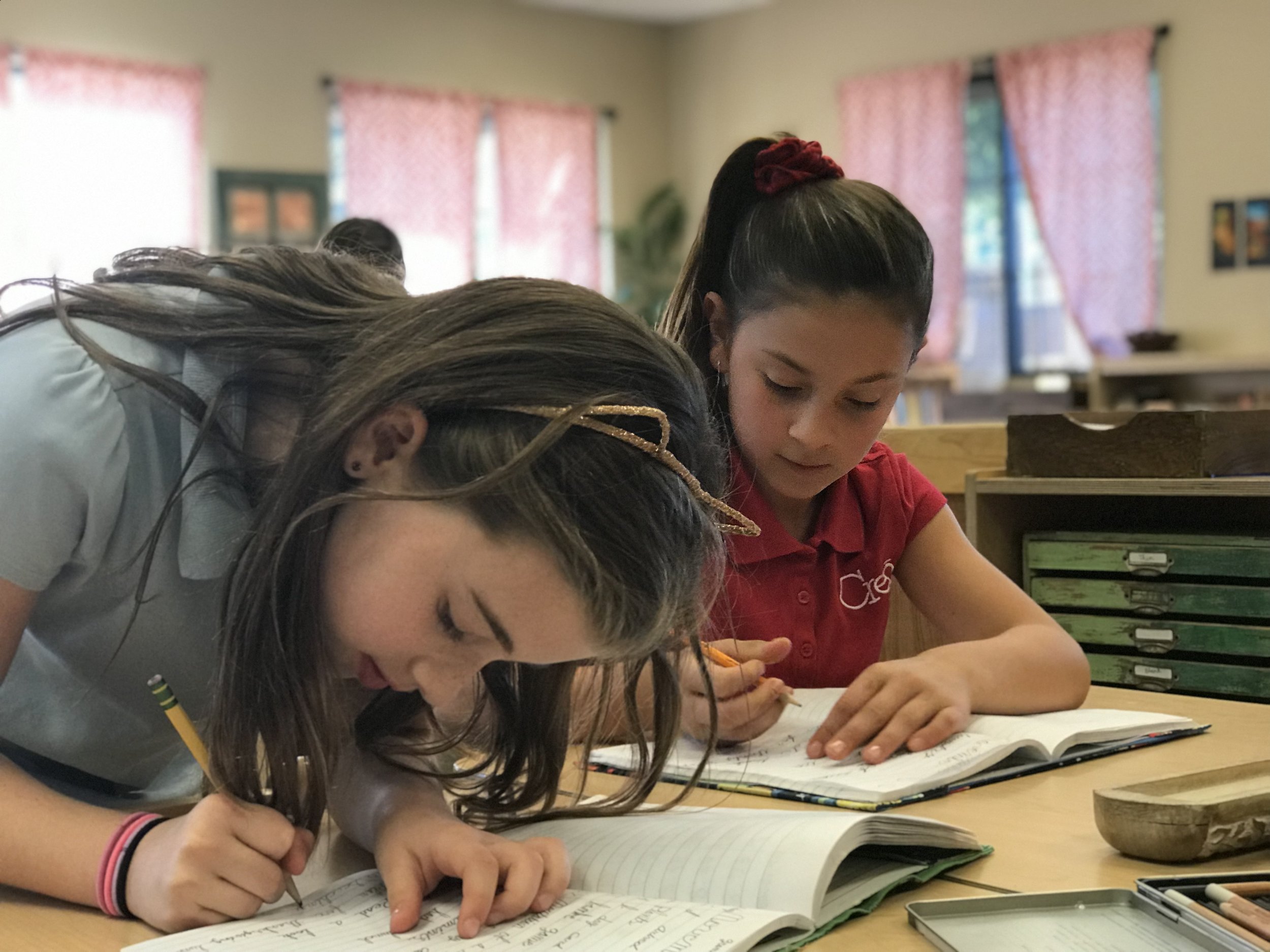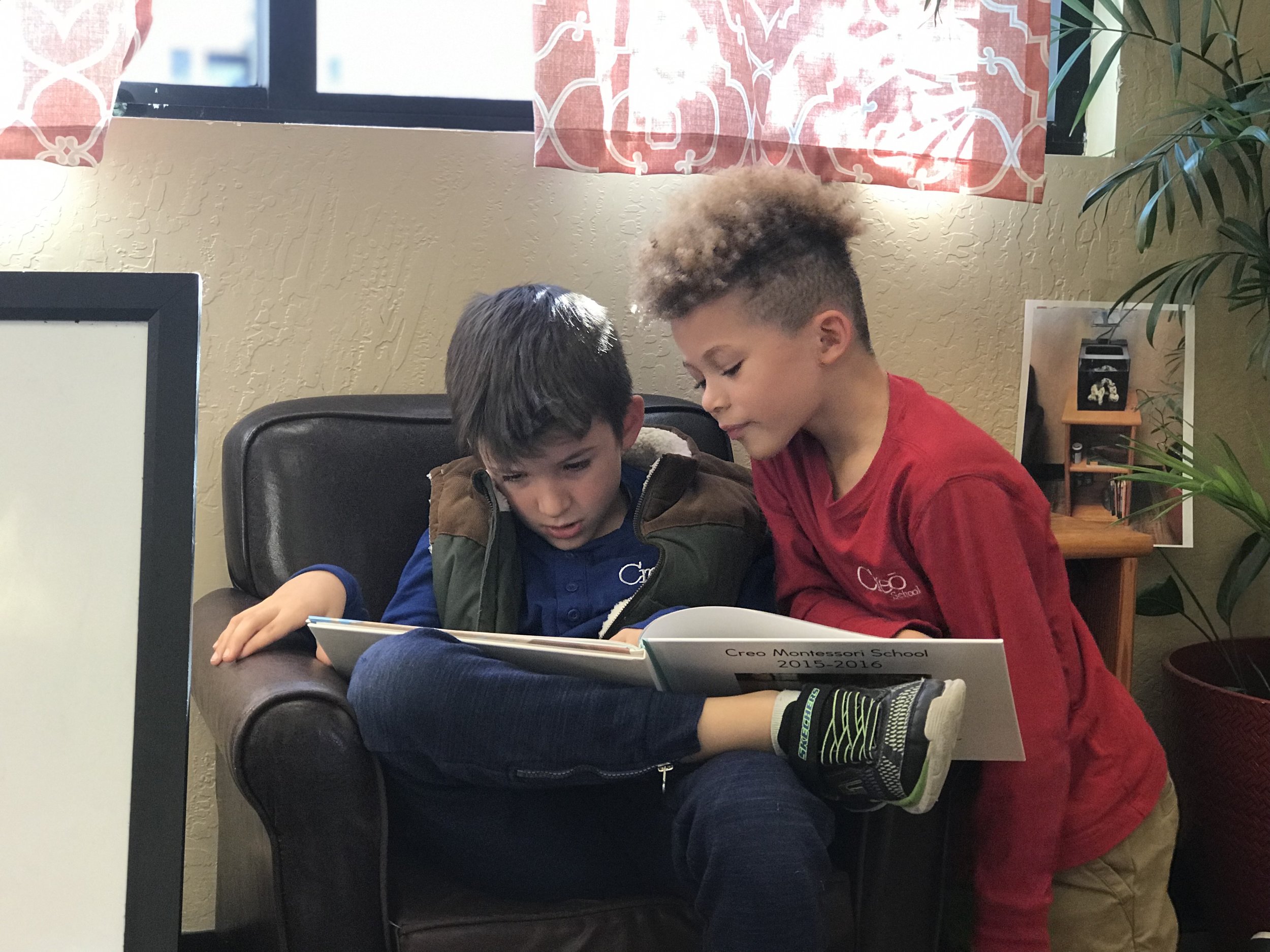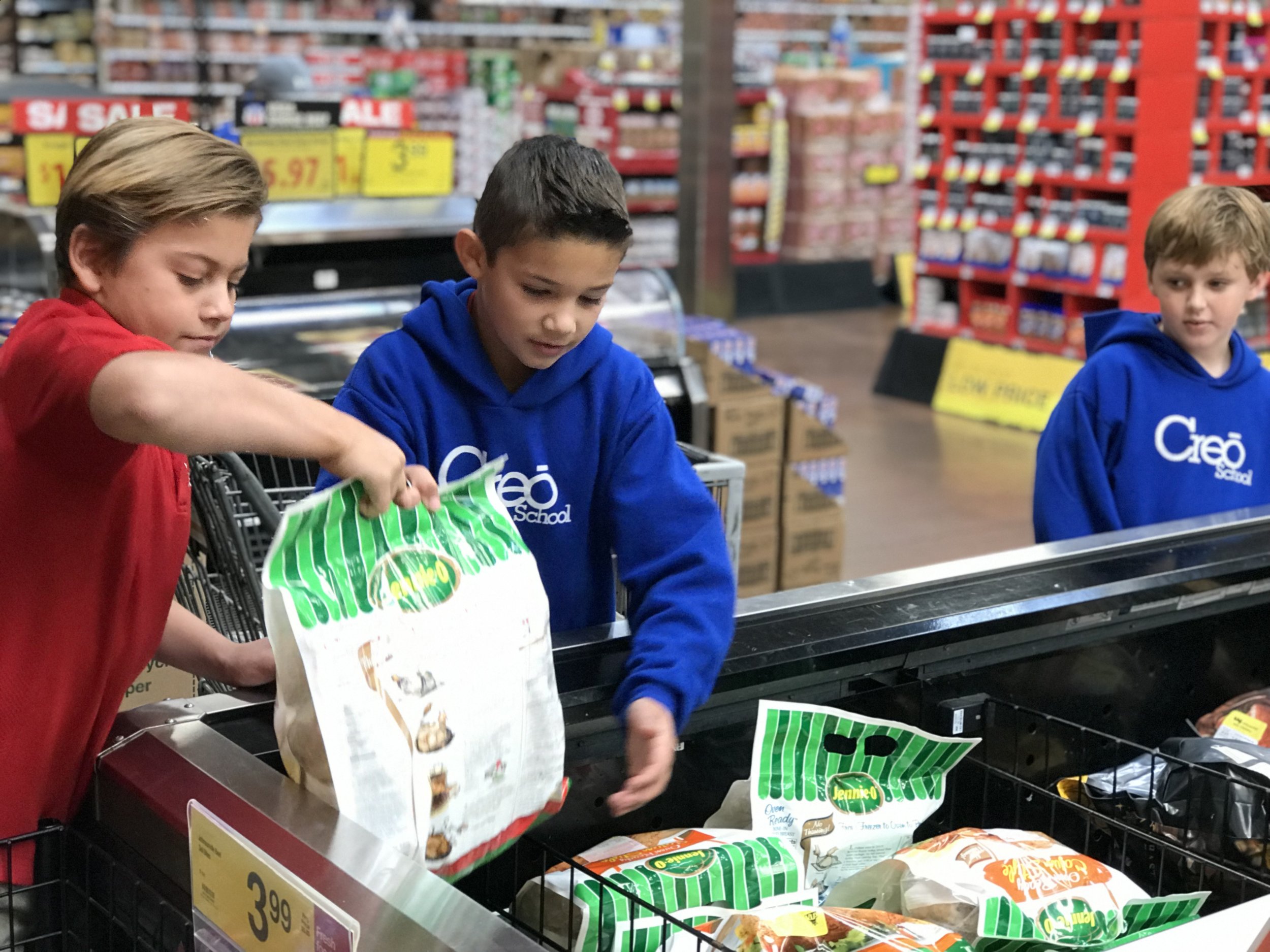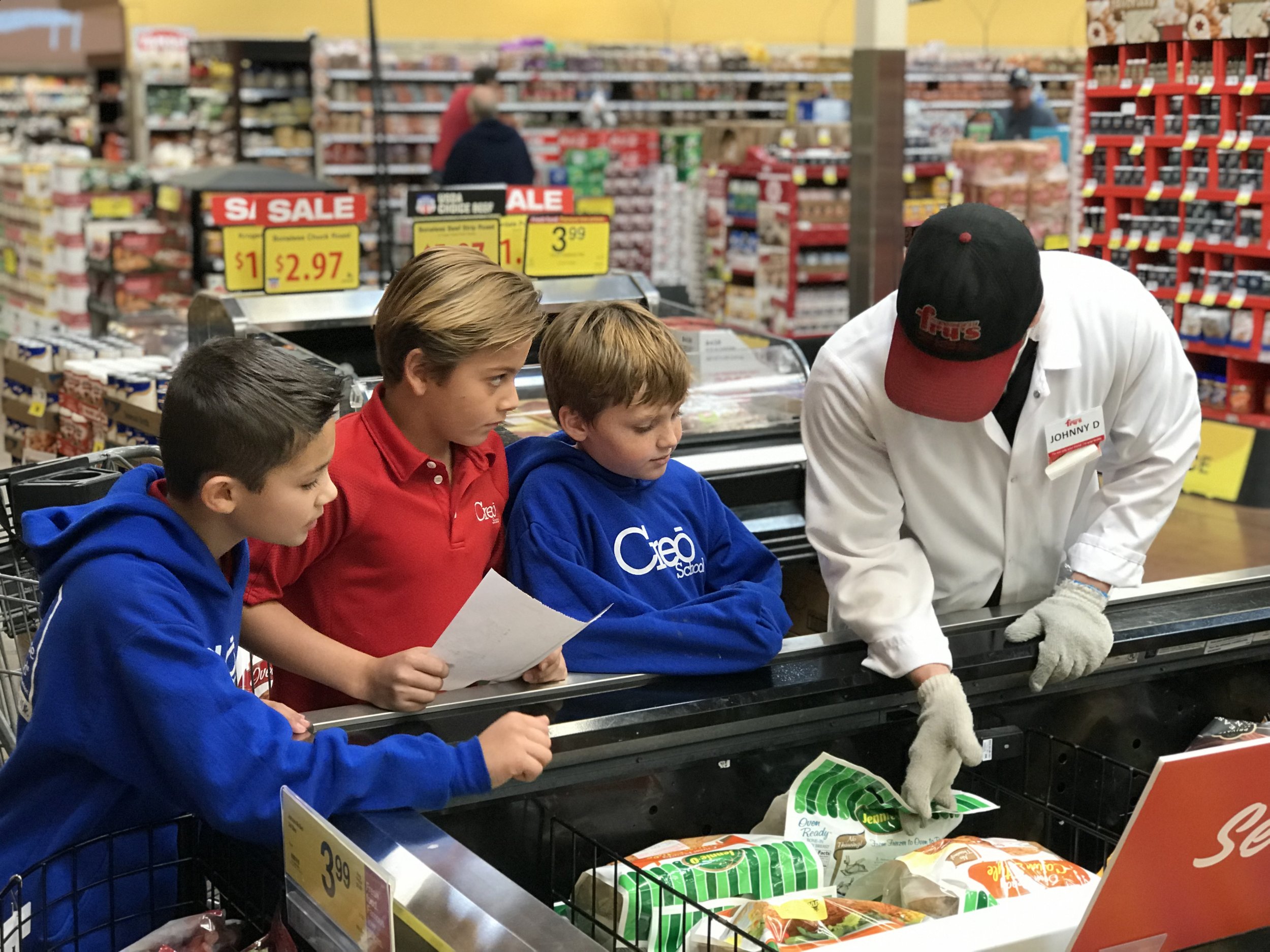 Falcons
Hello Dear Falcon Parents,
Our classroom community becomes serried tighter with every new day. Students help each other out in practical life activities and follow-ups. Groups that research table games (chess, checkers, backgammon, and hnefatafl) are sharing their explorations about the rules, history, game equipment, championships, and even organized their own chess tournament. After the lesson about Pythagoras theorem, children learned the history to find out more about Pythagoras's life and their discoveries led to drama. They translated the discovered facts into a skit script, wrote music, rehearsed, and acted the skit to all the elementary classrooms. That was a huge success. Many students were demanding encore. There was a lesson on economic geography that brought a lot of positive buzz - How much is produced? Students learned USDA report on Crop Production, were making infographics on the outline maps, and then dove into creation of bar graphs by hand and on the computer. There were many interesting insights.
Thanksgiving feast brought all elementary classroom together in the preparation of the community meal for themselves and for the teachers. Groups of students from different classrooms in each were formed according to the students' skills and preferences, bridges were established, ideas brainstormed, plans planned, and the work began. The results were formed into a lot of fun, a copious delicious lunch, abundance of gratitudes, and the children who are proud of themselves for all the hard work for the sake of the community.
Peacefully,
Mr. Denis and Ms. Rebeca