Role of the Adult in a World of Digital Natives Continued
Today's instant global connection on the worldwide web provides fascinating prospects for our children to do some truly deep, great work. In this new era, one of our goals could be to assist them to take advantage of this opportunity and as parents and teachers to guide them away from getting sucked into the mundane, seemingly important details of the pop culture, latest fashion trends and coolest cars for example. This, for our children, is the difference between being empowered by technology and being dependent on it.
Just as with other disciplines in the context of Cosmic Education, the broader aim of our approach to technology is to help each child to reach his fullest potential. We want to foster the child's sense of belonging to the world community and technology provides a key element to achieve that.
We as adults must show how to access these tools with care to our children. We could model, guide and support the children which allows them to build the necessary skills they need to live as contributing members of society in our global digital world.

These ideas may lead us to ask ourselves, what criteria do we use to decide whether a particular technology is appropriate for 6-12 year old child? As with any activity we are considering for the classroom, Montessori guides ask the following questions.
How does the work support the natural development of the child?
How does the work or idea support the child to develop independence in both action and thought?
There is such a great variety in technology not only what is available but, also how its used that we cannot and should not consider all of it the same. We could ask ourselves, is this game, program or app fostering the child's ability to think creatively? Does it provide opportunities to reason and collaborate?
While accessing the World Wide Web, the child should be on collecting, analyzing, evaluating and using this medium as a tool to support and present his information.

The most essential point to consider is how we engage with technology? This is especially true for the Montessori guide. We view the use of technology almost the same way we view how a material in the classroom is used. Different technologies might engage children in different ways at different levels. Similar to the approach we Montessori Guides use through our observations in the classroom before inviting the child to a new lesson.
Instead of allowing our children to engage in a technology that consume information, largely passively we want to make sure the medium we're choosing is one that provides opportunities to produce information which is a more active engagement with the technology and the content. For example, once there was a student in our classroom who was passionate about nature, saving the wild animals, especially animals that are under the endangered list. This passion to make a difference made this child get into action. So one day she started writing a letter. After many edits the letter was completed. Then she used the computer to type up the letter, make copies and finally it was ready to inform her neighbors about a bake sale / lemonade stand she's setting up to make money to save the Sumatran Tigers. During this process, under supervision she was searching online to find an organization that is dedicated to save these endangered animals. Once she found the organization that spoke to her soul, she contacted one of the coordinators from the organization with valuable questions she needed for clarification. Once she was pleased, this girl had her bake sale and all the preceding went to a specific tiger. As a token of gratitude she was given a link to Hawahave 24 hour access via a live camera to view how her sponsored tiger gets treated / then care of.
Our Montessori children are given opportunities everyday to become the best version of themselves and they're becoming highly capable of making a difference in the world, and technology offers one avenue to do so in a positive way. The digital world offer new and quite different opportunities for their generations. As Montessori guides we aim to cultivate children's critical thinking. These skills must now extend well beyond the classroom and into cyberspace.
Therefore, we must prepare the child to face his social and emotional skills he's going to need for living, adapting in this complex digital world also. As a result of this preparation, we hope they will become peace building collaborating empathetic adults.
Cordially Yours,

Creo Elementary Team
Peek inside the classrooms
Black Bears
Time in the Black Bears' cave flew by this October. The season is changing and with this comes plans for new lessons that have us enjoy the outdoors. The children have shown readiness for going out and a great interest in many areas of study: geography, biographies, topographical maps and flag work and mathematic work with big numbers. We are excited about the coming cooler months of outdoor activity.
This month we were blessed to receive a new member to the clan. The children are getting to be leaders/guides to our new cub and taking on seamlessly this new responsibility. I have had the opportunity to represent lessons that were given at the beginning of the year and see the children witness the lessons through new eyes and demonstrate to their own surprise more understanding. I love how the kiddos are able to express deeper connection to their work in such a short period of time. It demonstrates how Cosmic Education is perfectly interrelated and designed for cross curriculum learning.
It was lovely sharing with all of you at our social this month. The food was delicious and the company was fun and lively. Thank you for playing with us the Being With exercise. I hope you are practicing it at home.
Thank you for partnering with me in the development of these amazing humans to their unlimited fullest potential. I look forward to our conferences and in class visits coming up in the next weeks.
Lovingly,
Mrs. Ada
Coyotes
Dear Parents,
Children are acclimating after fall-break by going back to their individual and group work. It is exciting to see different types of projects that are taking place in the Coyote community. Some of these projects are child inspired while others came in the form of a Follow-Up work. As we're getting closer to our parent conference and observations, the children are getting excited and waiting in anticipation to show their work to the parents.
There's a buzz going in the classroom with poetry reciting. While some children are memorizing various styles of poems, another group is writing their own poems to recite. We're also seeing emerging of translating poems from English to Hieroglyphics.
As we're heading towards cooler weather, the children have started using the outdoor environments to have snack, work on follow-up work and to stretch and do yoga. The cooler weather has given us the opportunity to garden and with the help of parent volunteer and passionate group of children, we are excited to see how our Fall Garden will flourish!
It was wonderful to see all of you who were able to make it to our fall classroom social. Parents who were not here, we missed you and hope to see you during our spring social 2019. A special thanks to our classroom moms who put together this event. It was such a pleasure to talk to most of you and have few laughters.
Thank you again for the continuing support and I look forward to seeing each one of you soon!
Best,
Mr. Fernando & Ms. Karina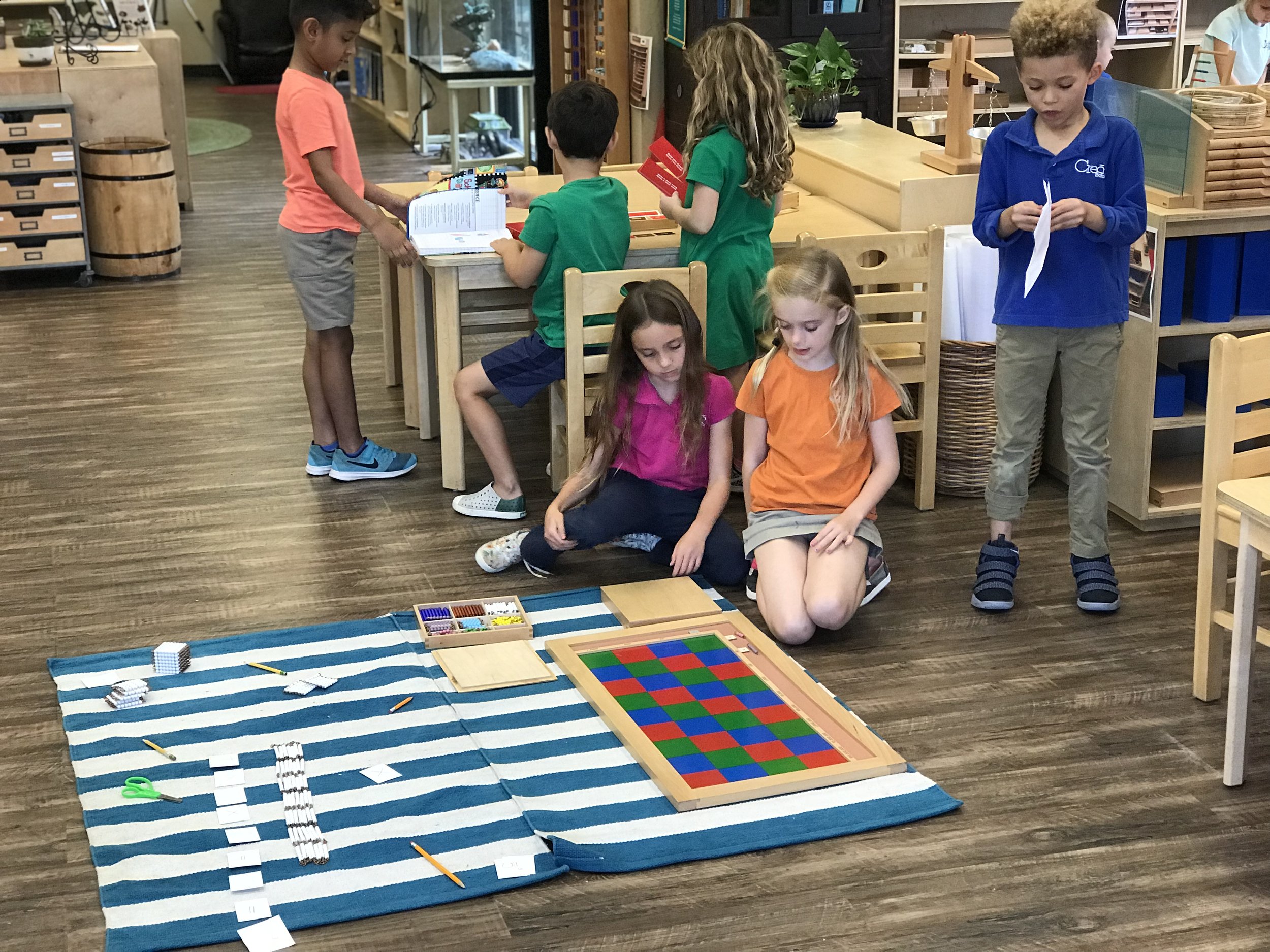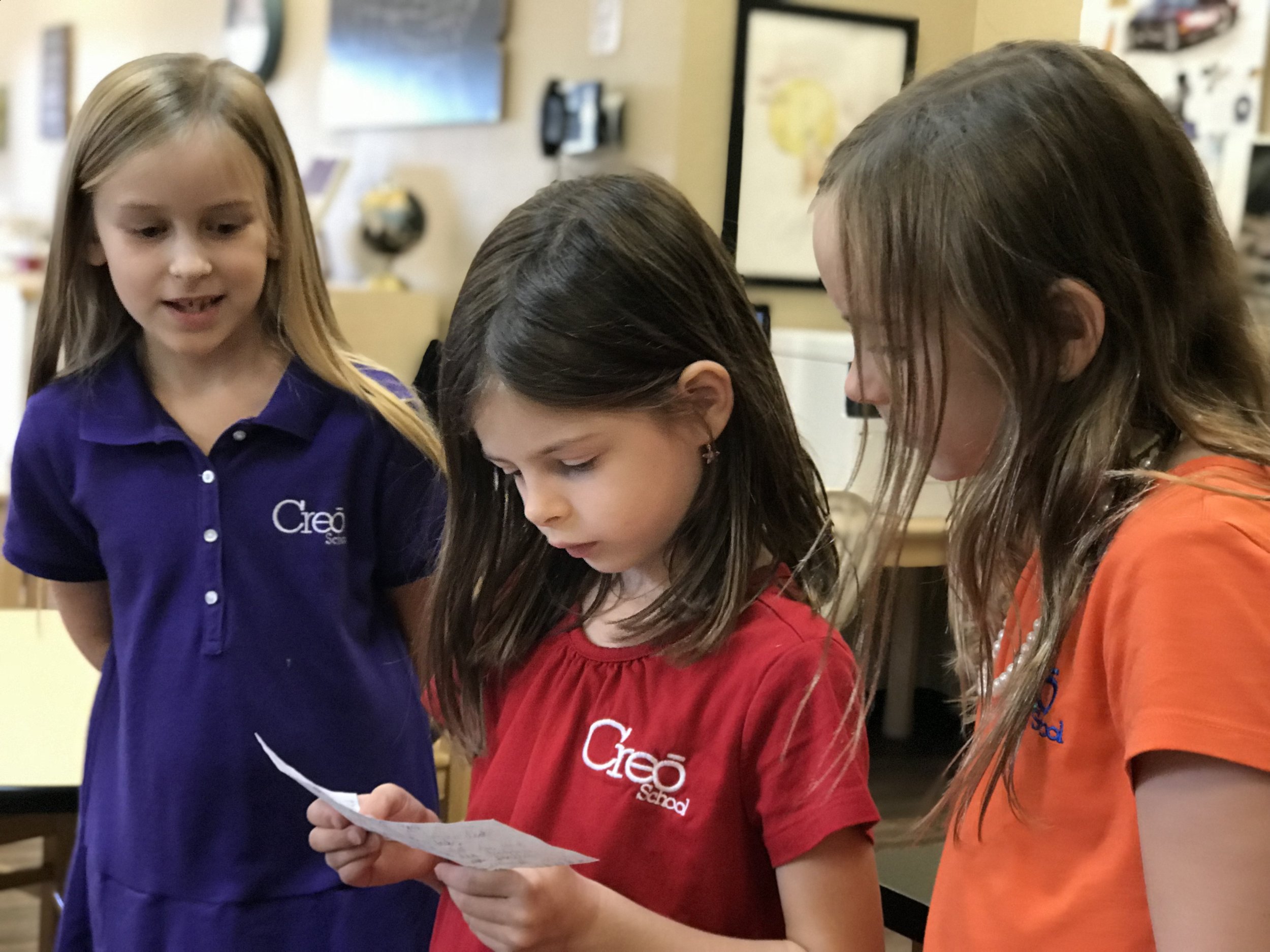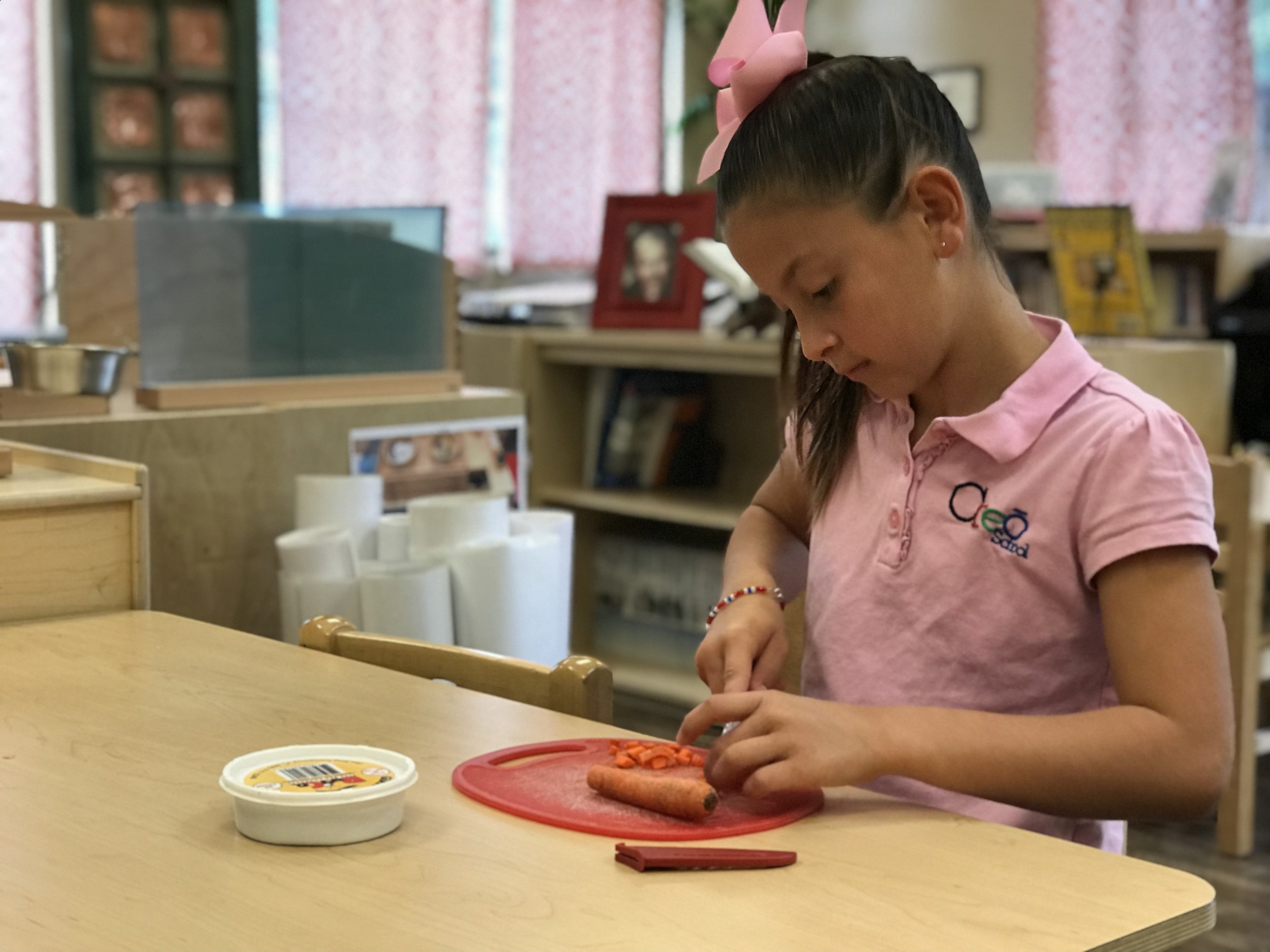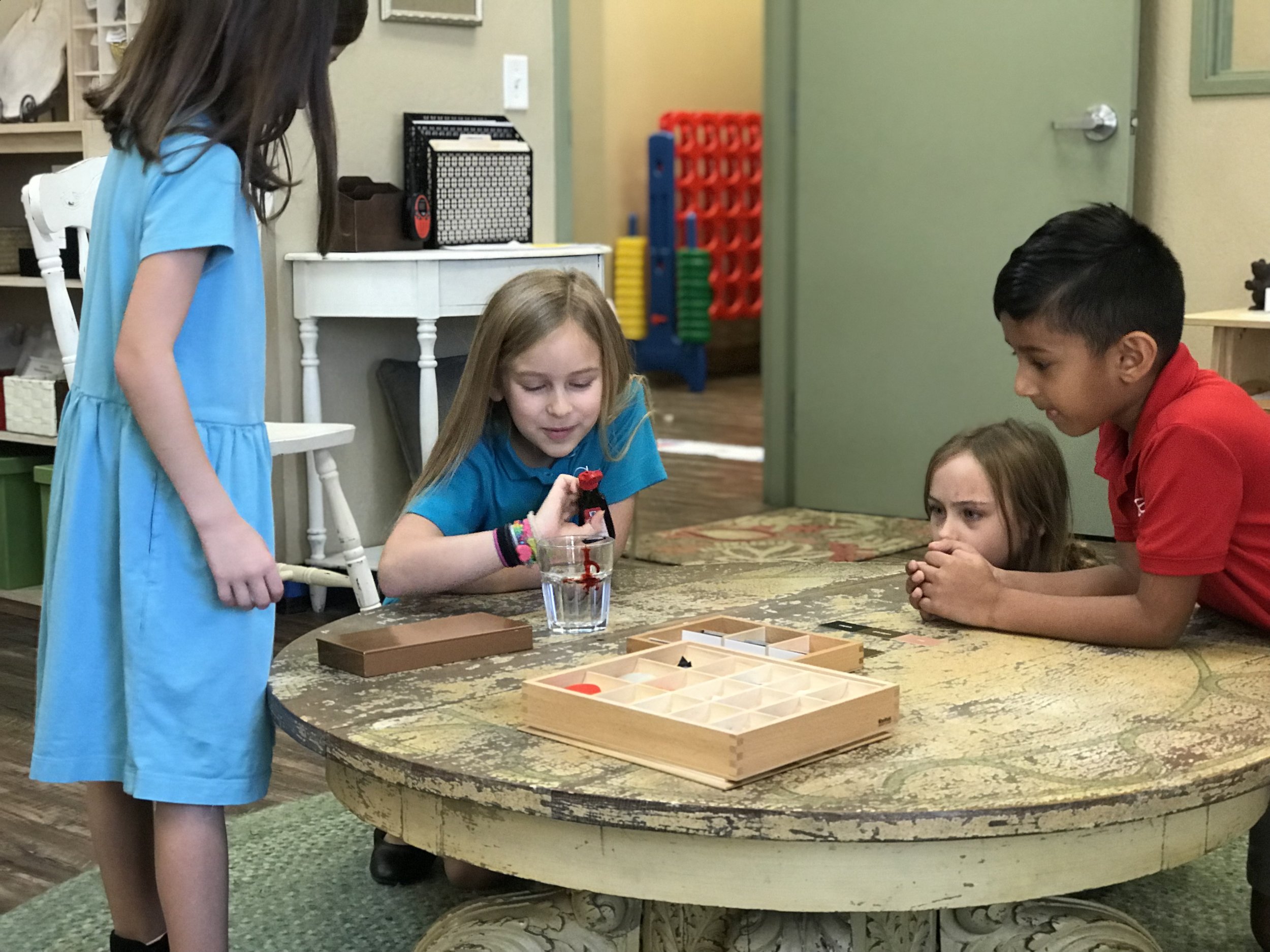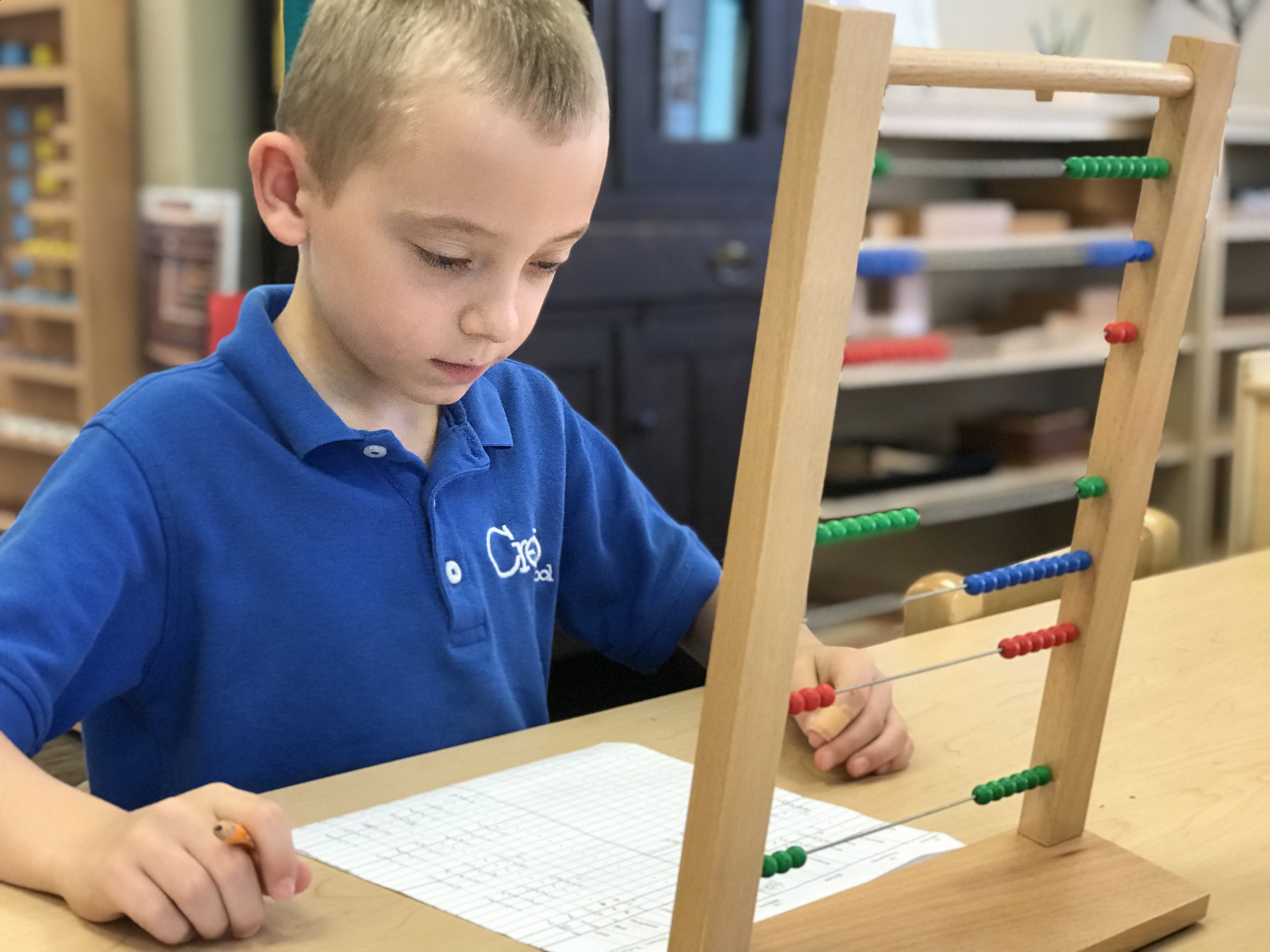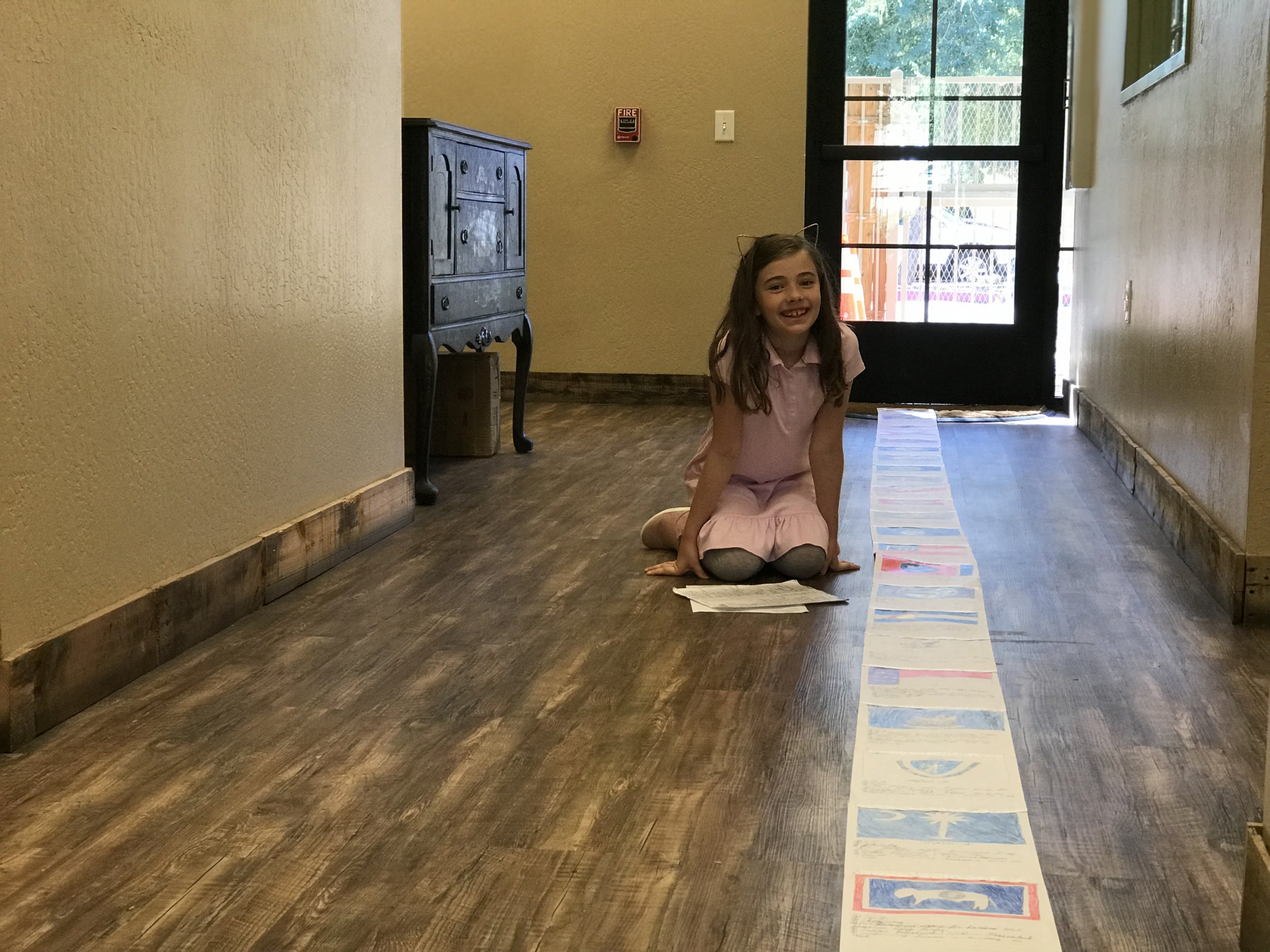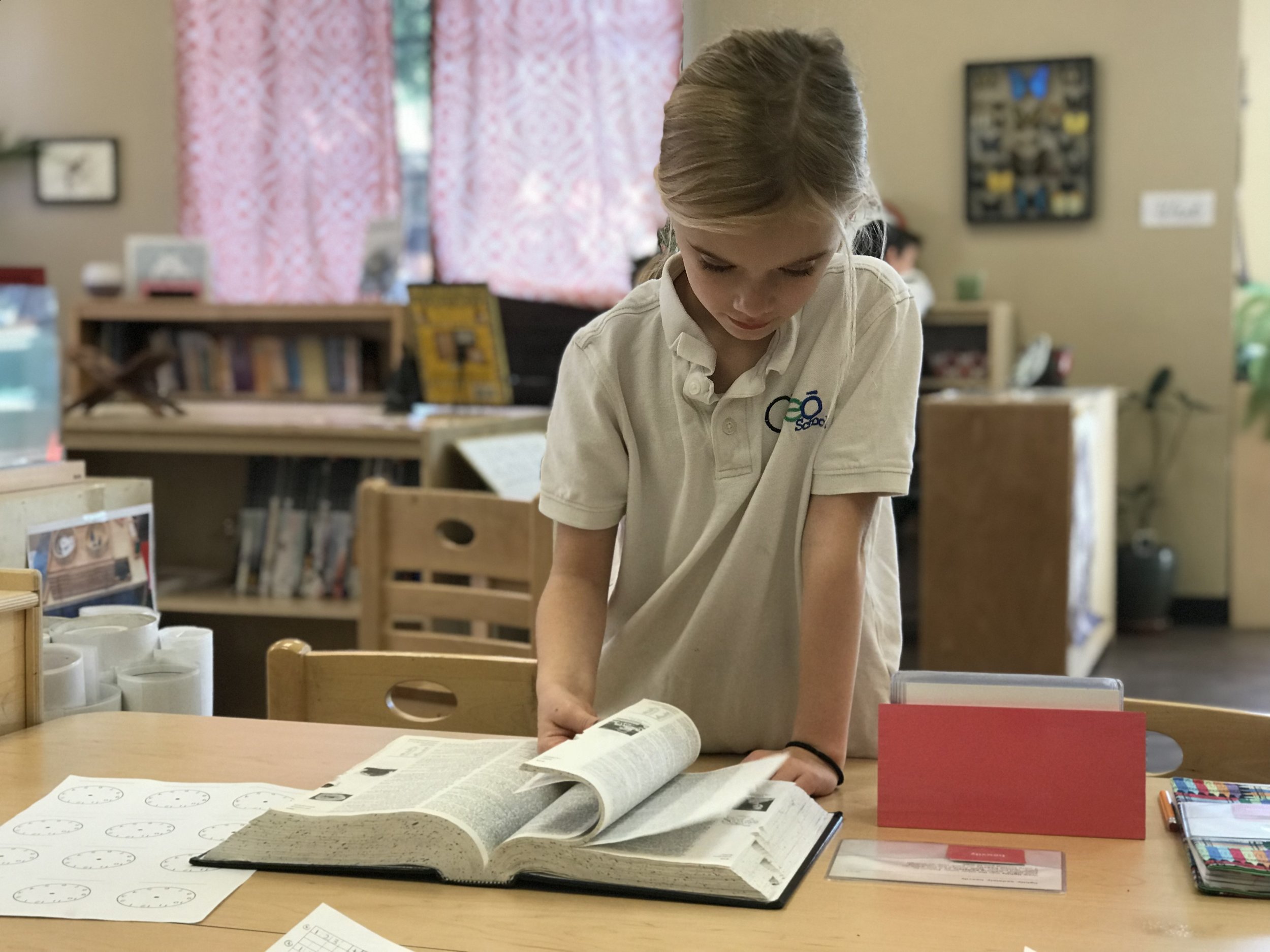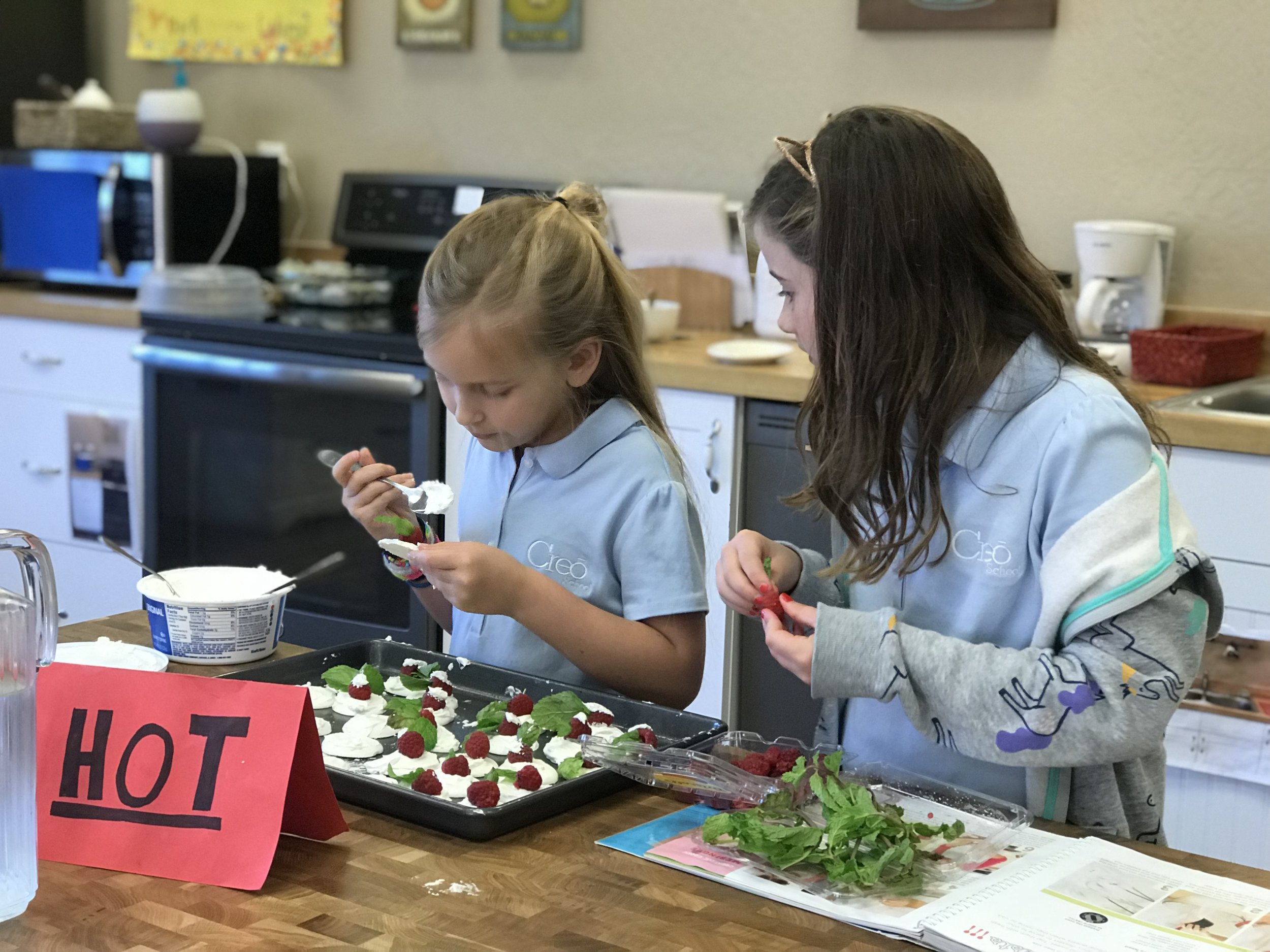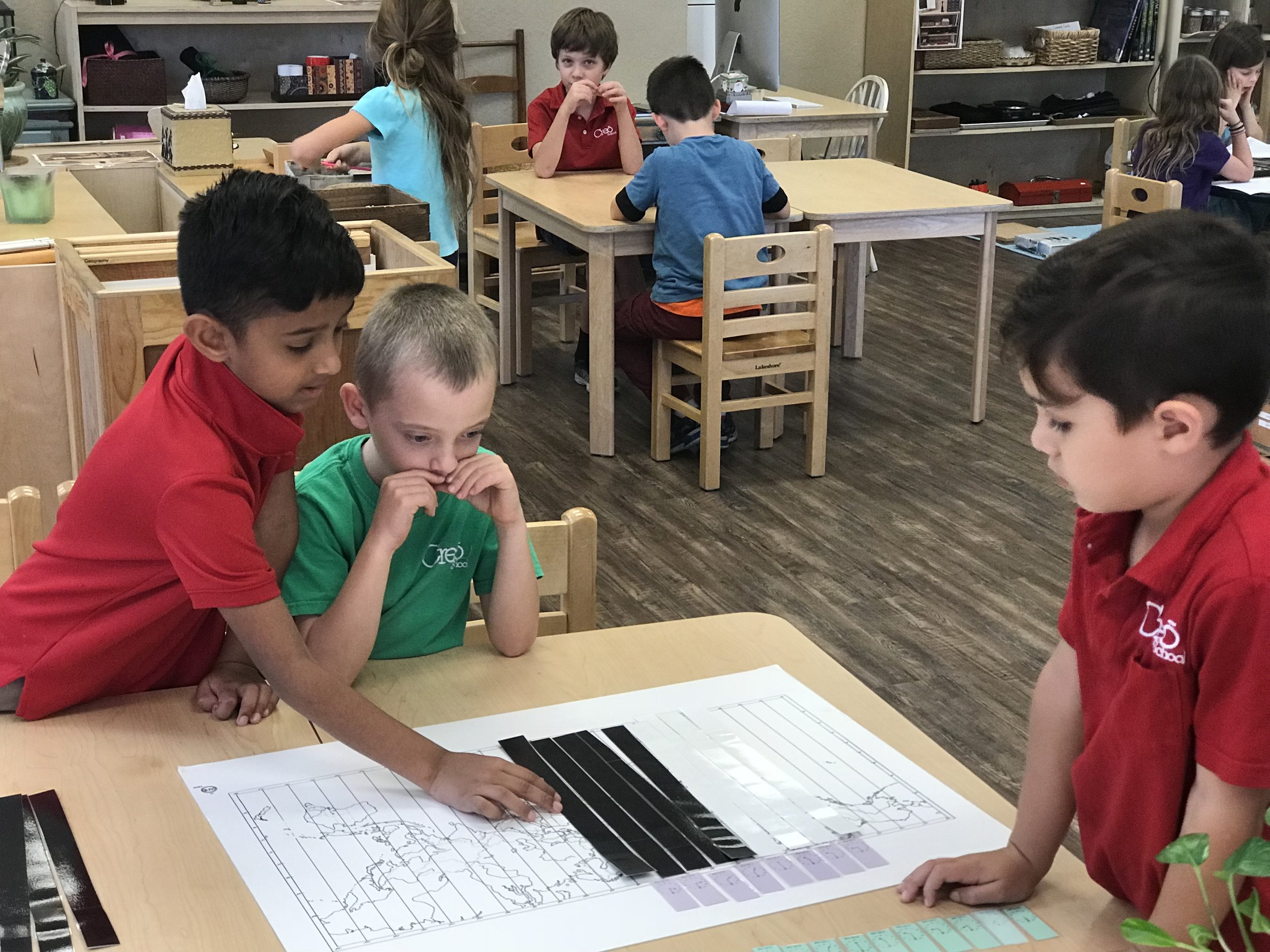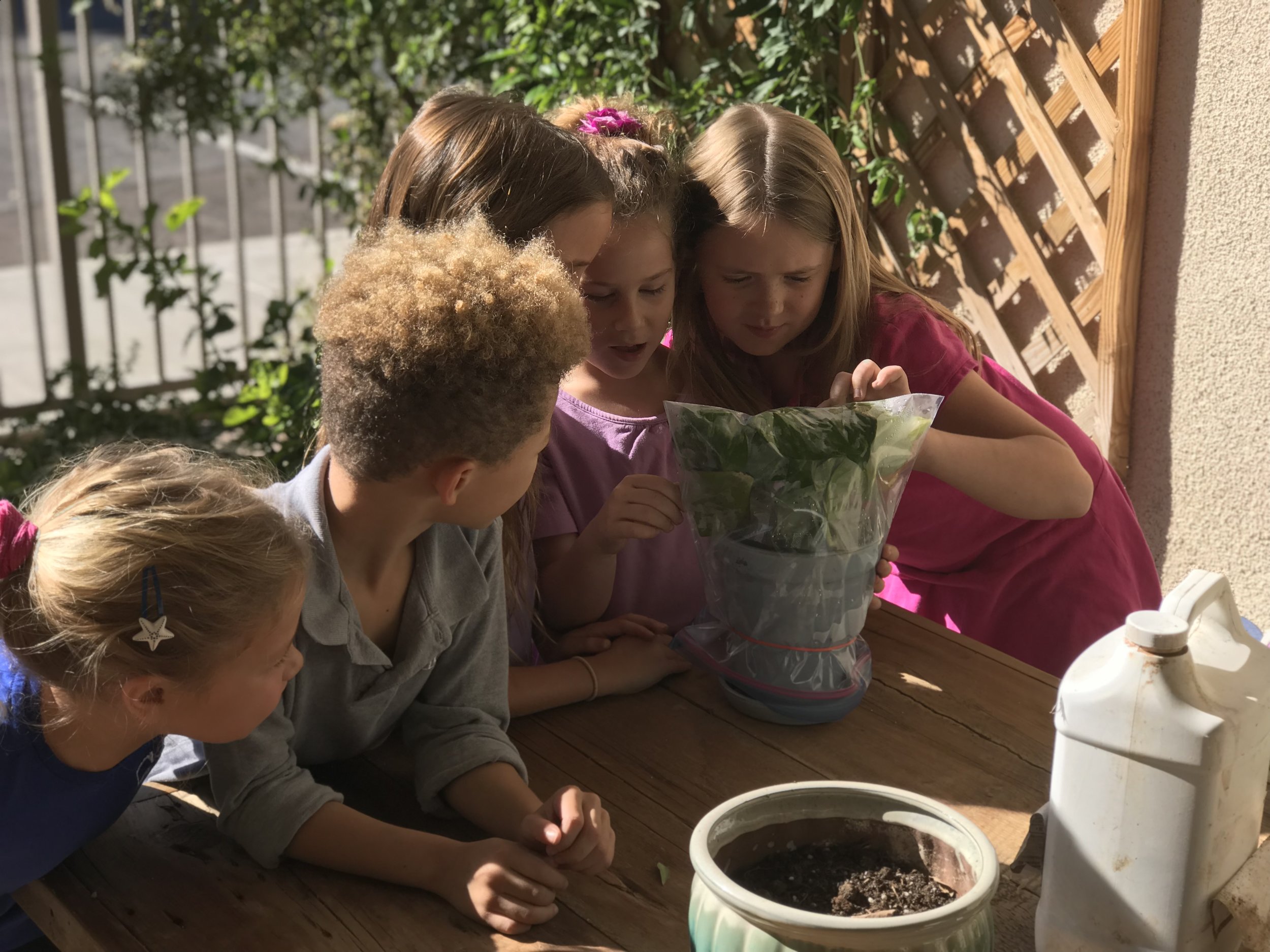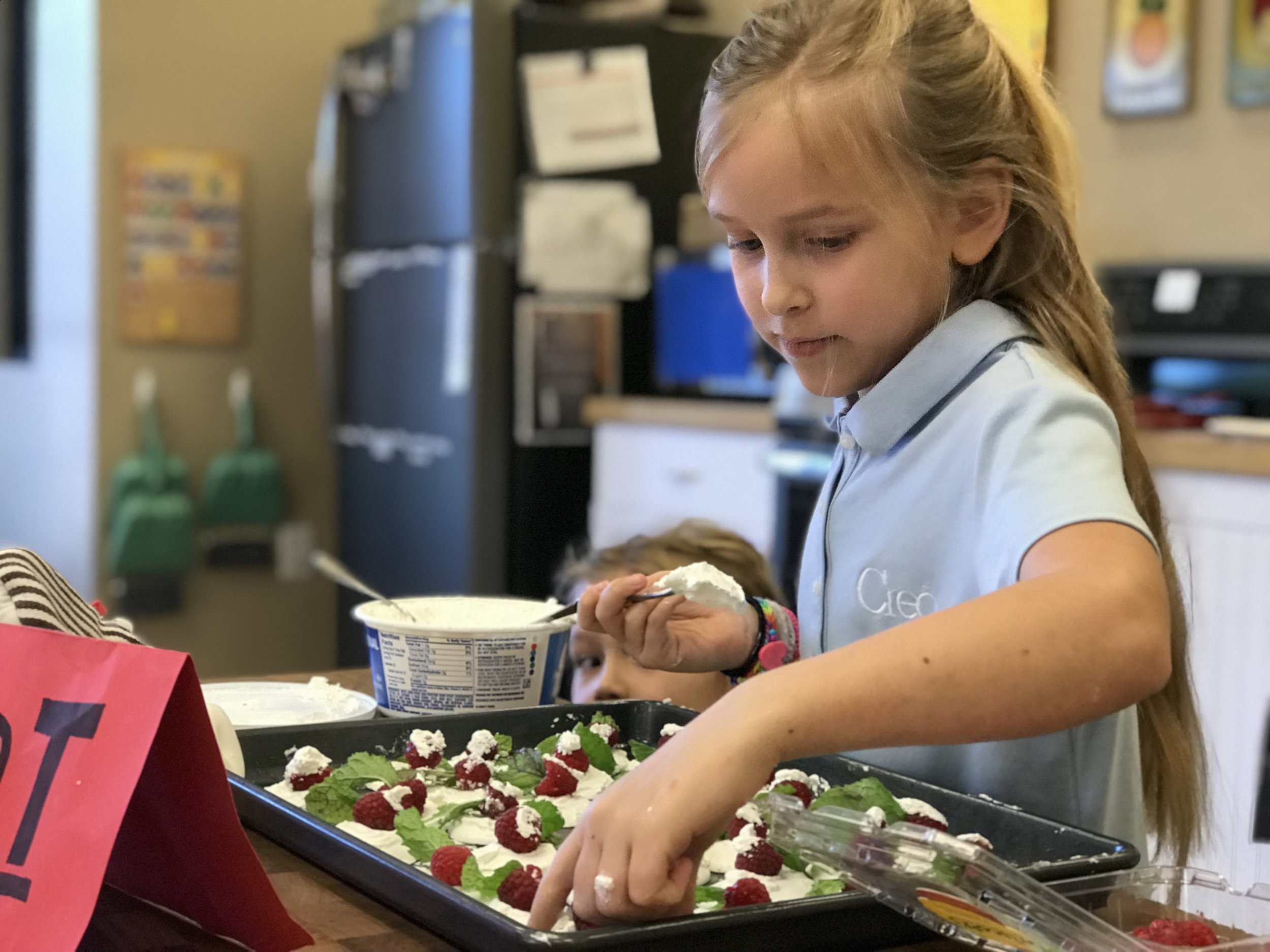 Falcons
Hello Dear Falcon Parents,
After the fall break the students dove into their works with new energy. Every day they practice spelling using their individual spelling journals (lists) that are meaningful for each student as they put in their lists the words that they use and misspell in their writing. Many of them are commenting that their spelling is improving and they make less corrections now. Another area of improvement is students' work with speed tests where they are working on development of they calculation speed and memory capacity. They are very proud to see how with each iteration they become faster and faster. Some of them even noticed that the focus on work is the key, that is what makes them faster.
The researches that were started in the first quarter moved through many processes of revision and drafting and are on a steady course to completion. Sea Lilies and Hamster research are on the last steps of refining and presentation practicing. Cooling weather allows us to start with the biology experiments and learn more about plants. Some students are learning and experimenting how the roots find water, keep soil in place, and plants steady. Another group of students researching movements of air in the atmosphere during different seasons of the year. And another group is researching on plate tectonics learning how the crust is made of different plates, how they interact with each other, and change their positions in time. They will finish their work with baking continents and will have an opportunity to make jigsaw puzzles with them.
The children are excited to start their research on board games and make their own boards for them. There were already leaders elected, roles and responsibilities chosen, plans made. Work is boiling.
Our social this month was a lot of fun! The children had a good busy time carving pumpkins. I hope that they will survive to Halloween. Thank you very much for this joyful experience to the classroom moms who were able to organize such an amazing social.
Peacefully,
Mr. Denis and Ms. Rebeca