Executive Functions, simply put, are important mental skills that allow us to set goals and get things done. It is an umbrella term used to describe mental faculties. The three main areas include working memory, flexible thinking, and inhibitory control (including self-control and managing emotions). One could say that Executive Functions are like mental building blocks for self-regulation, reasoning, planning, and problem solving.
Children are not born with these skills; early childhood education provides experiences and can ultimately alter brain development, or formation, in the most positive ways. A key term that Dr. Montessori coined was, 'Normalization.' The child from three-to-six is concerned with self-construction. Normalization for this child can be observed as love of work, concentration, self-discipline, and social ability developed through one's own rhythm.
Each day the children are offered an uninterrupted period of work where they are able to move about the environment, choosing materials in which they've received lessons. Due to the limited number of materials, usually just one of each, the child learns flexibility and adaptability. The freedom of choice in the environment gifts the child endless opportunities to develop strong Executive Functions as aided by conscious presence, focus, attention, shifting, planning, and task initiation.
Although Executive Functions are not necessarily related to intelligence, movement is.
Children need purposeful movement. The hands, being the bond for development of the intellect, must be constantly moving. In the Exercises of Practical Life, the children refine their movements in a mindful way. The Guide awakes the child's interest through careful presentations. Two subgroups of practical life are Care of Self and Care of the Environment. The child develops self-confidence as she is able to mop a spill, polish a vase, and take care of personal needs such as tying her shoes. Various extensions including the silence game ignites awareness of the whole body and in turn, the child becomes conscious and comfortable with his movements. Many of the Montessori sensorial and mathematic materials are didactic, self-correcting, requiring little to no adult intervention for a child to develop strong problem solving competencies. Through peer to peer learning over a three-year-span in the Children's House, the child articulates deep understanding of diverse concepts and develops an overall high self-esteem.
One of the main goals of Montessori which corresponds directly with the importance of the development of Executive Functions is for the child to acquire autonomy. This is demonstrated by educating the whole child.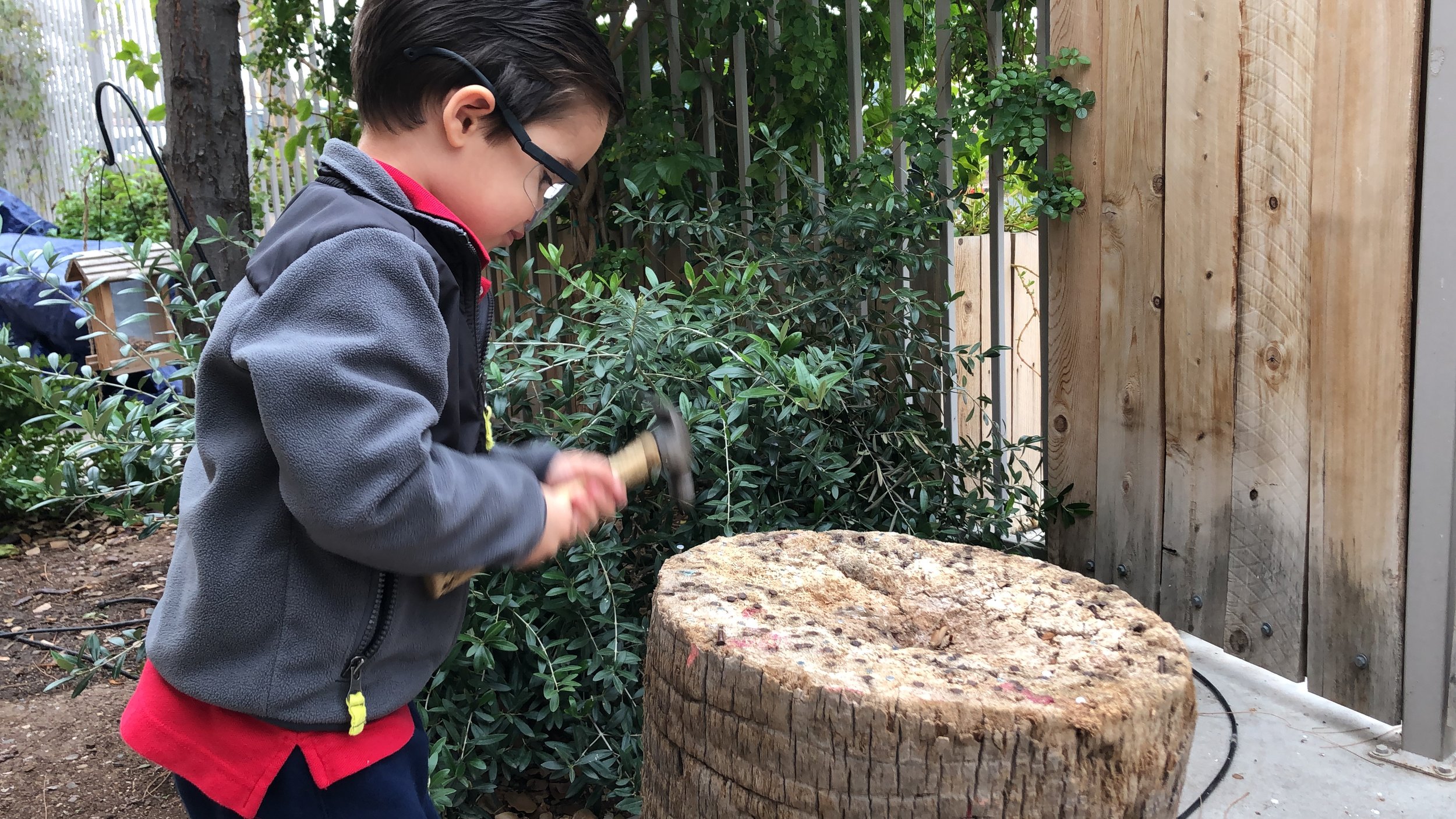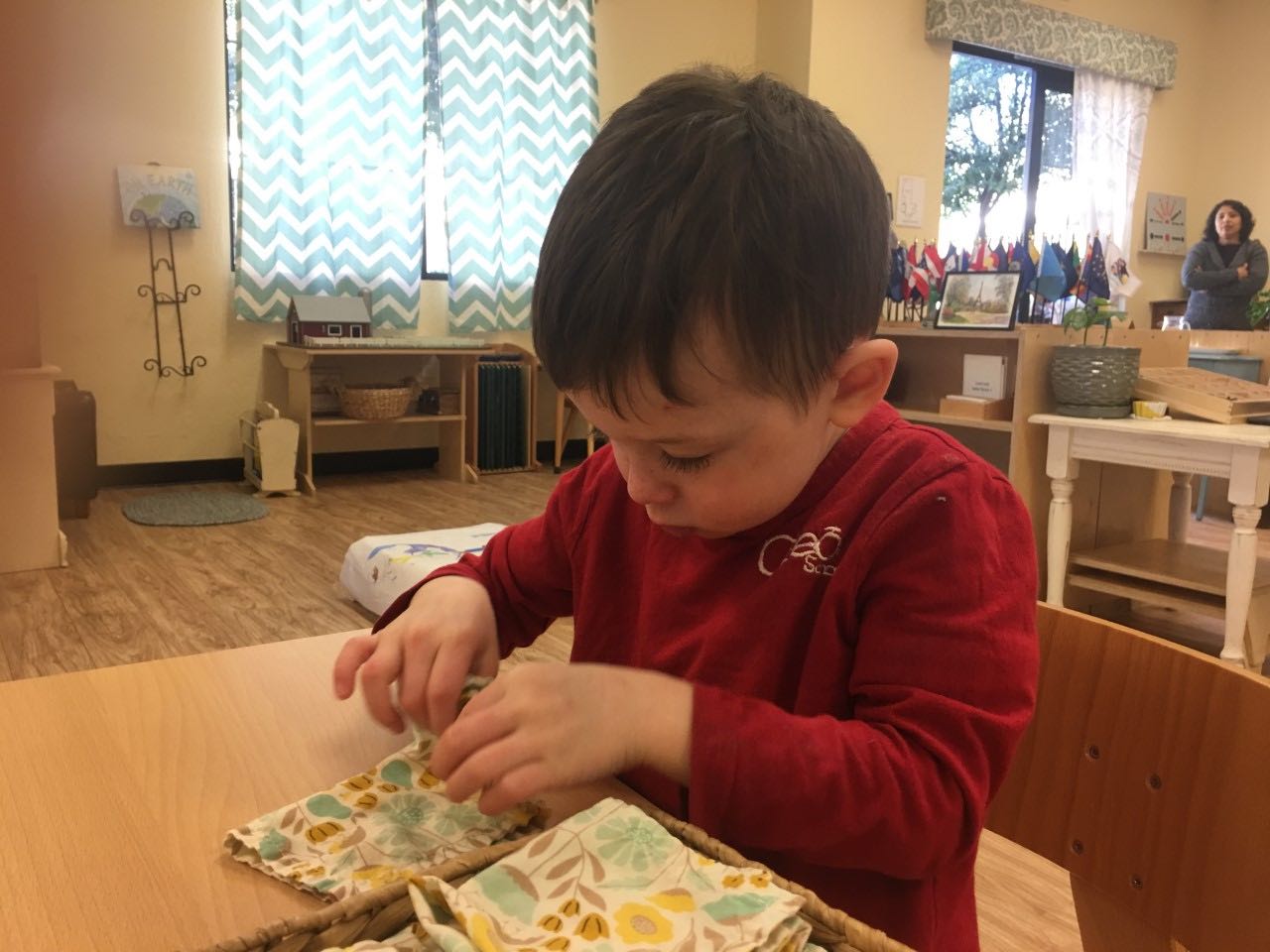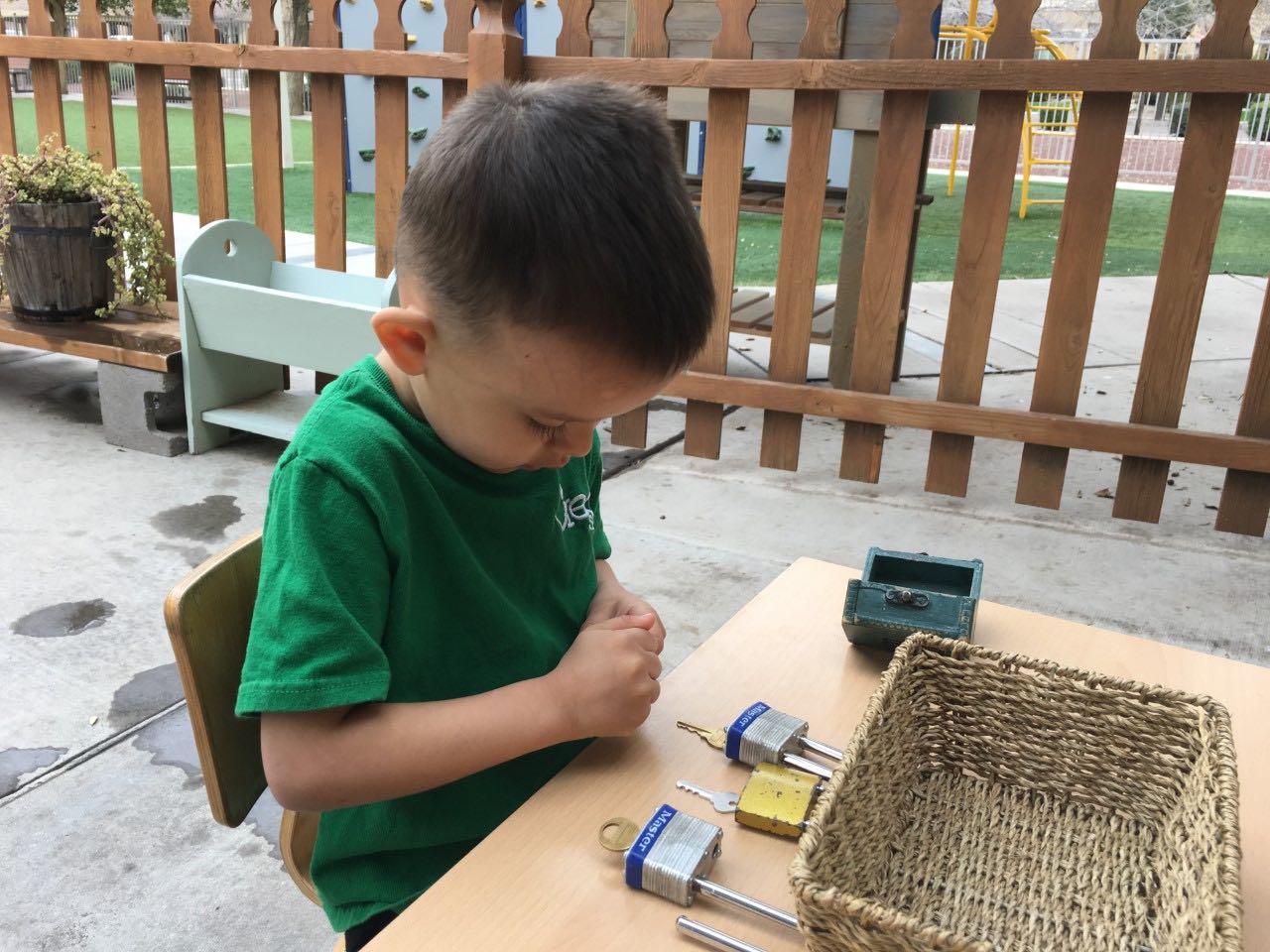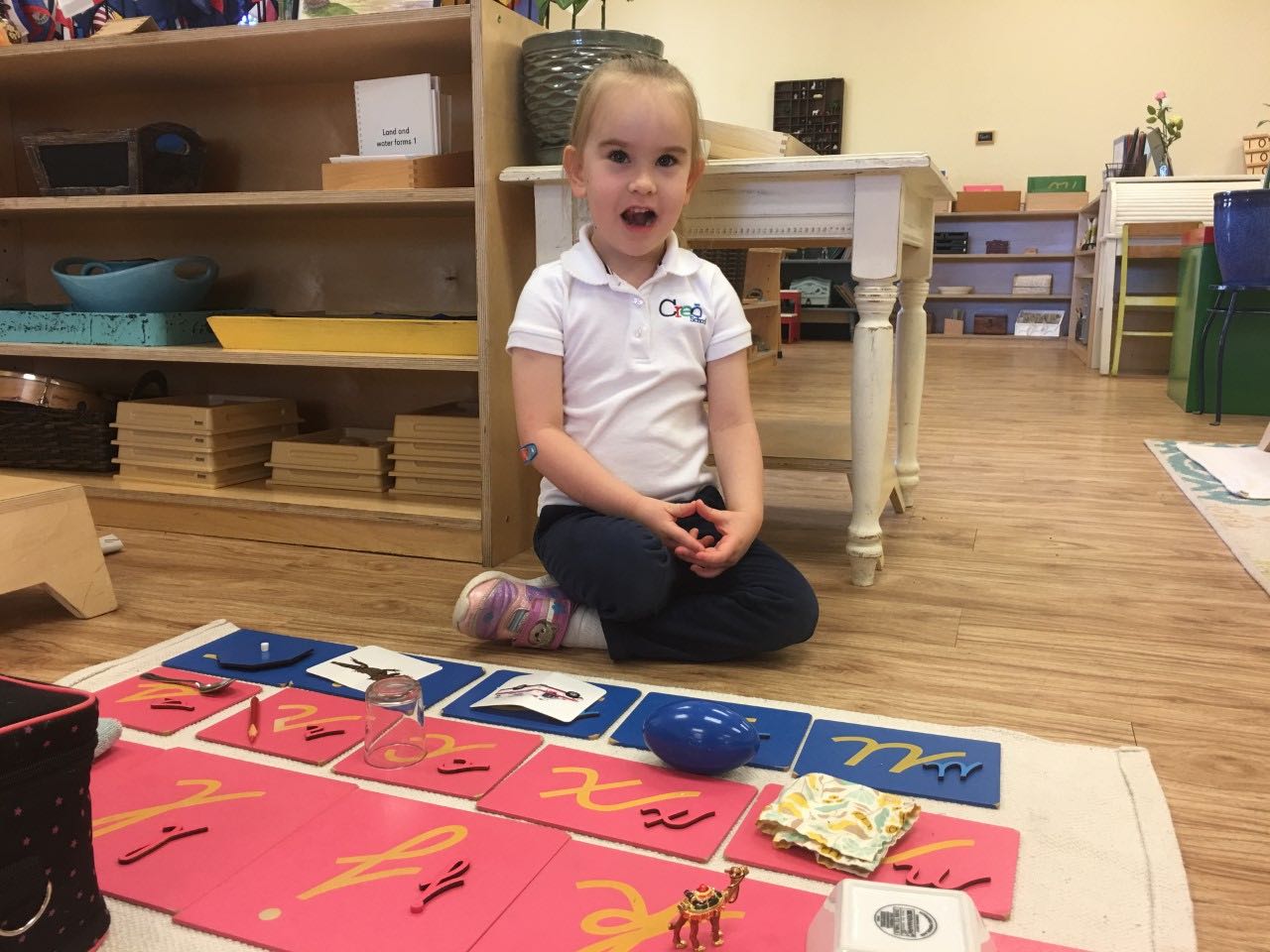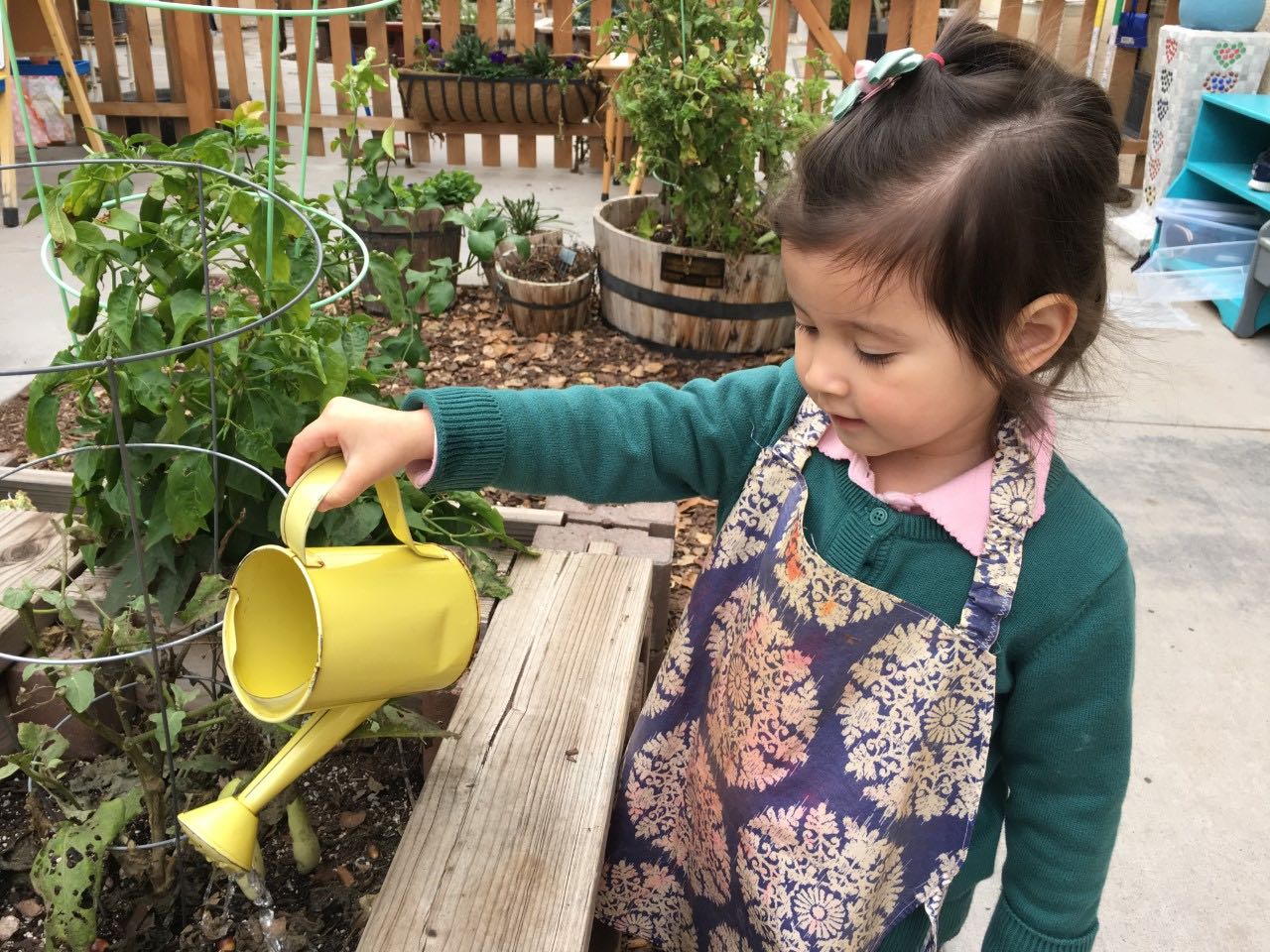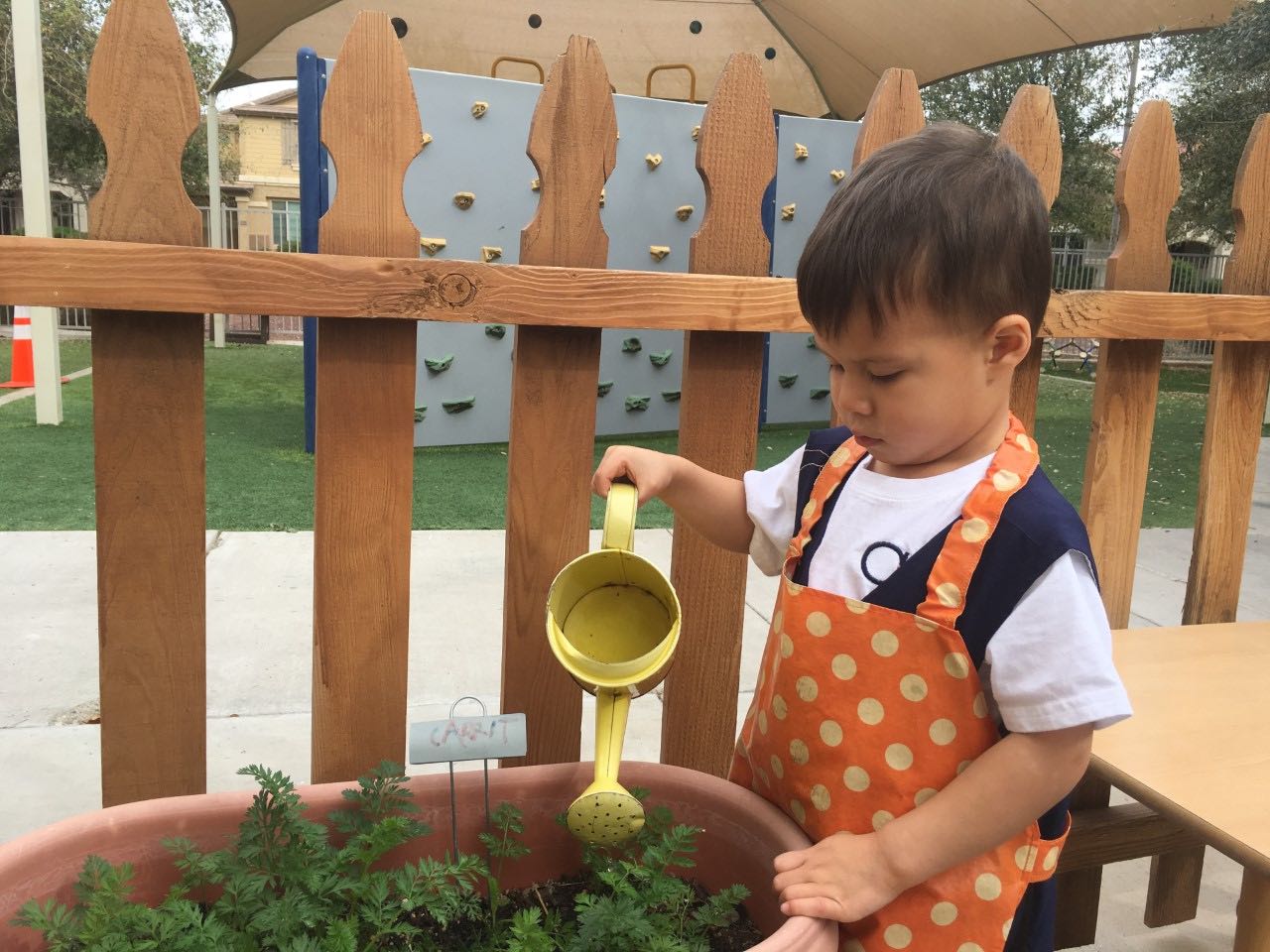 Peek Inside our Children's House Classrooms
Gray Fox
Dear Gray Fox Families,
Spring is officially here! While welcoming the warmer temps, we were able to share so many smiles through reciting many new poems and singing songs about springtime. The children took full advantage of time in our garden as well as bringing academic work outside. We discussed the process of new life evolving, life cycles of butterflies, and frogs. We also observed an explosion into art expression as many children creatively painted nature-inspired still-life's of plants in our garden.
The children treasured baking mini bagels and having fresh fruit salad for snack.
Enjoy our bagel recipe:
Bagels
Ingredients
· 1 cup unbleached all-purpose flour
· 2 teaspoons baking powder
· 3/4 teaspoon kosher salt
· 1 cup non-fat Greek
· 1 egg white, beaten
Method
1. Place oiled parchment paper on a baking sheet.
2. In a medium bowl combine the flour, baking powder and salt and whisk well. Add the yogurt and mix until well combined, it will look like small crumbles.
3. Lightly dust flour on a work surface and remove dough from the bowl, knead the dough a few times until dough is tacky, but not sticky, about 15 turns (it should not leave dough on your hand when you pull away).
4. Divide into 4 equal balls. Roll each ball into 3/4-inch thick ropes and join the ends to form bagels. (or you can make a ball and poke a hole in the center then stretch it slightly)
5. Top with egg wash and sprinkle both sides with seasoning of your choice.
6. Bake at 375F for 25 minutes. Let cool at least 15 minutes before cutting.
We were fortunate to support more Montessori teachers in training while hosting them for practice teaching hours; Ms. Susan and Ms. Paige were delightful.
We can't wait to see the continued growth this semester.
With love,
Ms. Lauren and Ms. Yadira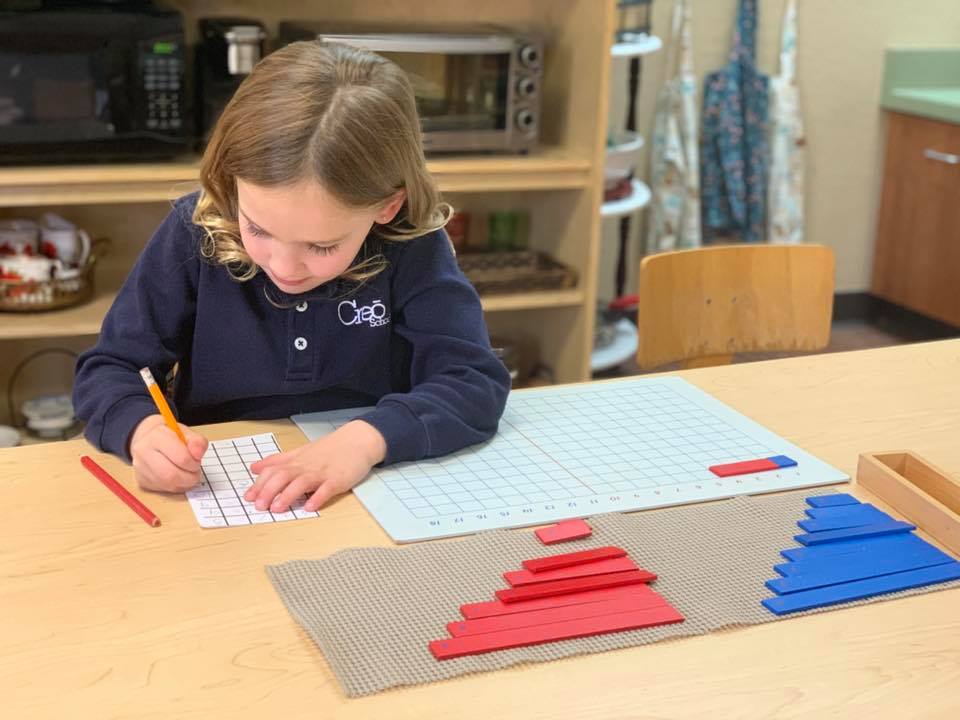 Cactus Wren
Dear Cactus Wren Families,
I hope everyone had a lovely time during spring break. It is always nice to have down time to regroup, reconnect and revive the spirit. A big thank you to all for the success of the annual charity event!!! There was a lot of laughs, great food, and lots of dancing.
This month we are focusing on different musical genres. Some of the different types include classical music, native American flute, and children's songs. We have latched on to a great song by Greg and Steve titled It's a beautiful day!!!
See the sun shinning in the window
Time to start a new day
Can't you hear the song bird singing?
They're going to sing out loud and say:

It's a beautiful day for running in the sun
A beautiful day has just begun
A beautiful day to do what I want to do uh-huh
It's a beautiful day just to be alive
A beautiful day so glad that I've got
A beautiful day and I'd like to share it with you!
I'd like to share it with, you!

Look around there's a world of beauty
From the mountains to the sea
And there's a wonder around every corner
Awaiting there for you and me
This is a wonderful song to sing with your children and discuss the lyrics at the dinner table. It is full of hope, love, and just all around love.
With peace,
Ms. Johna and Ms. Marali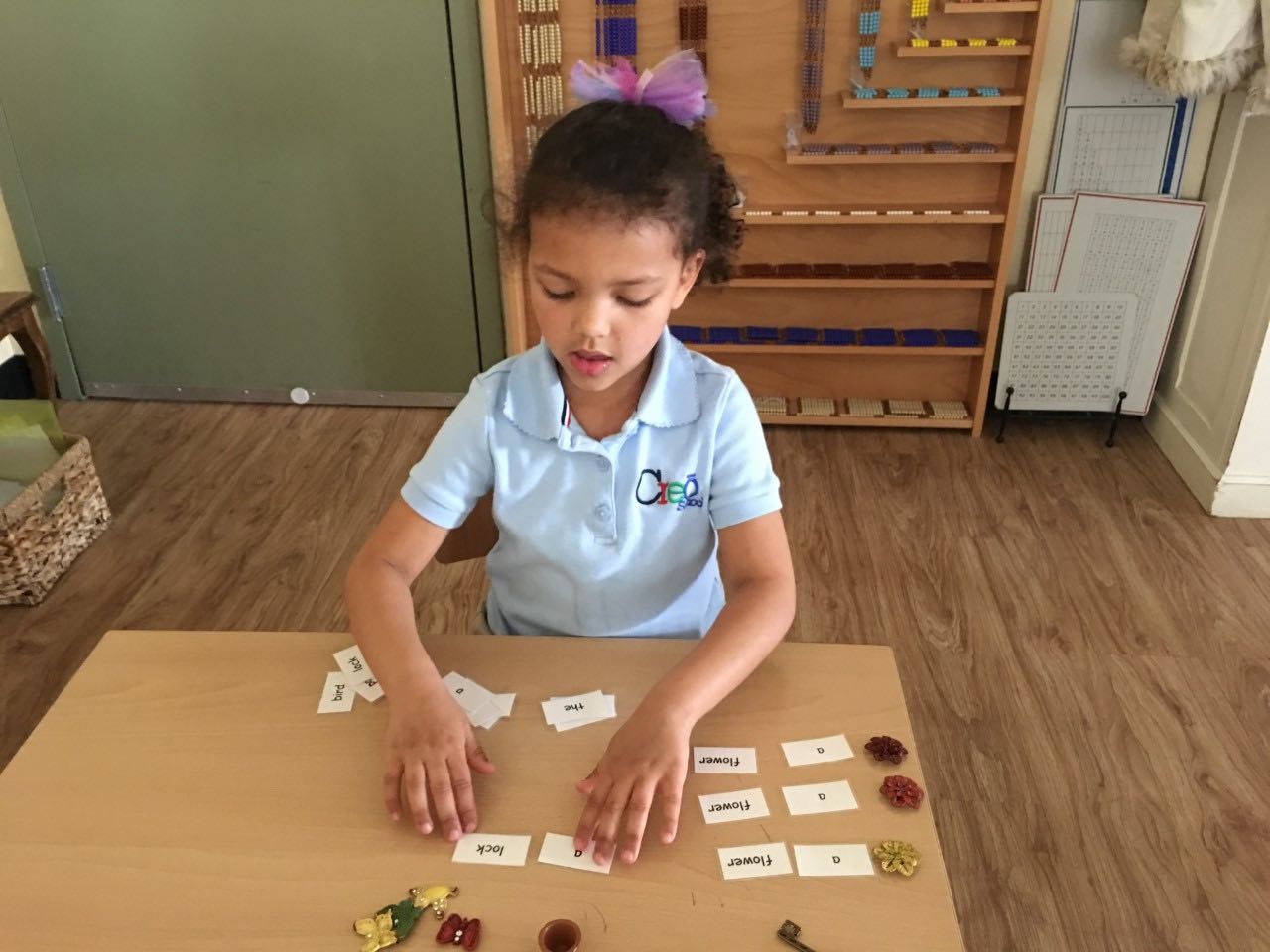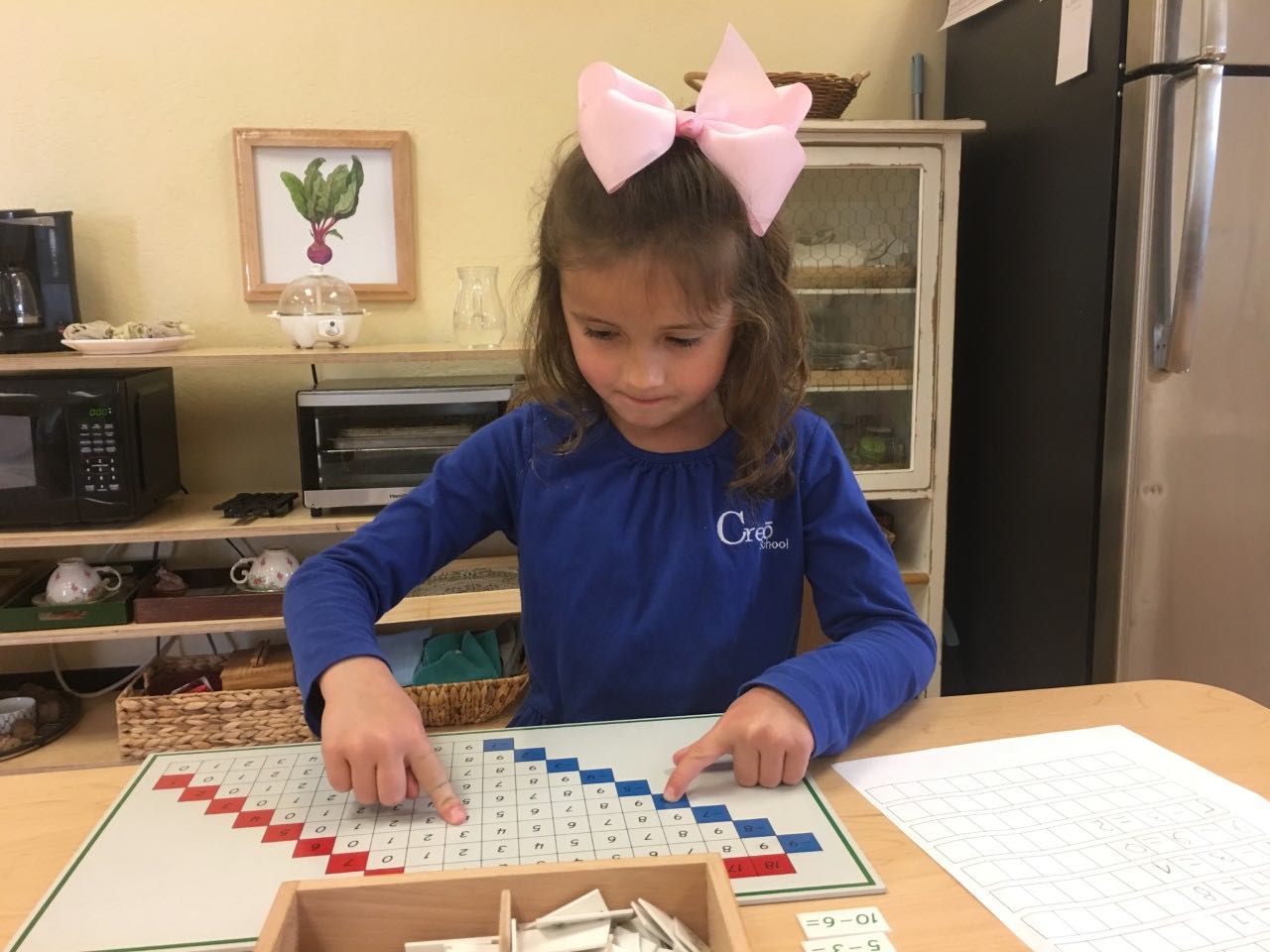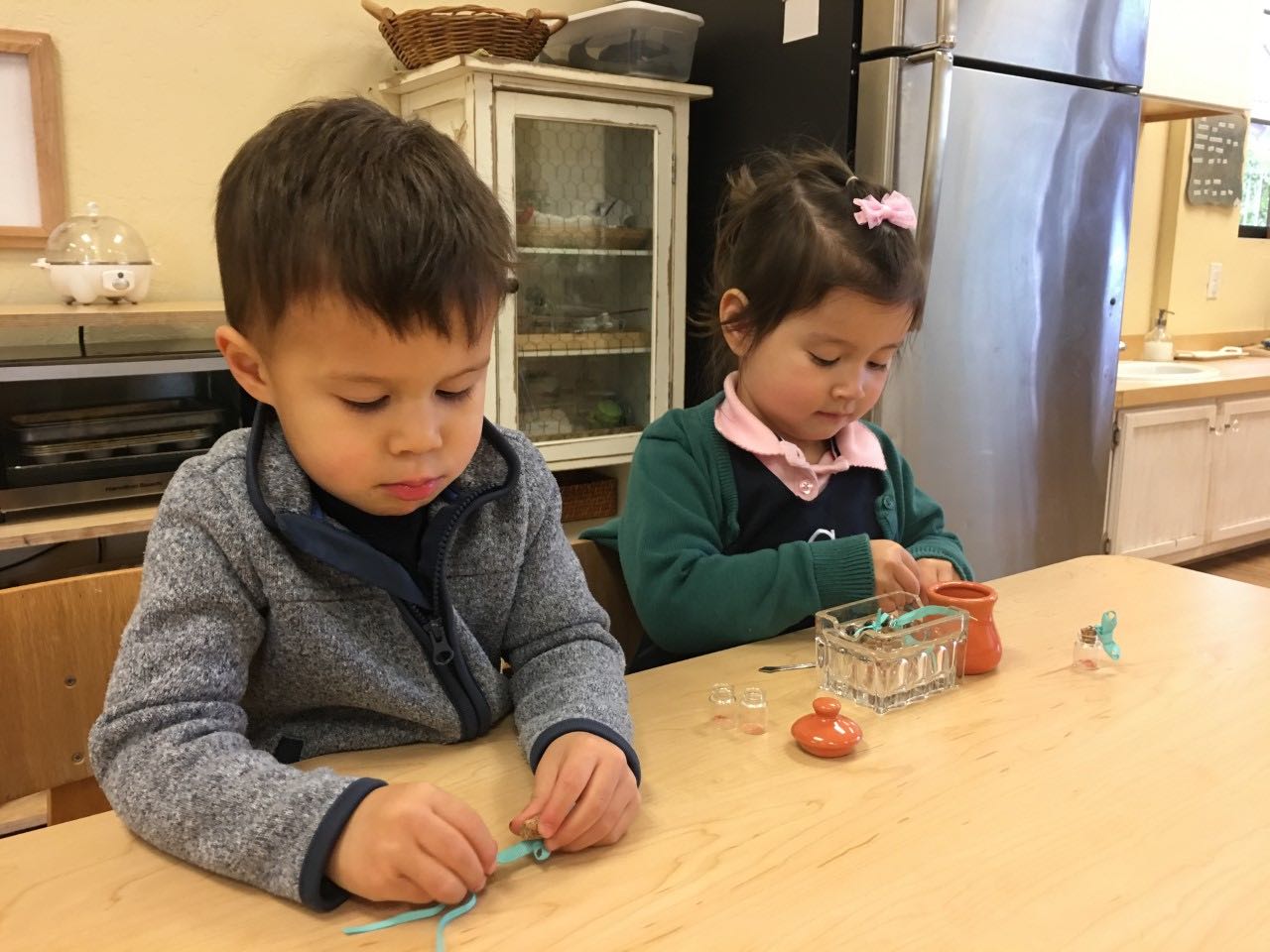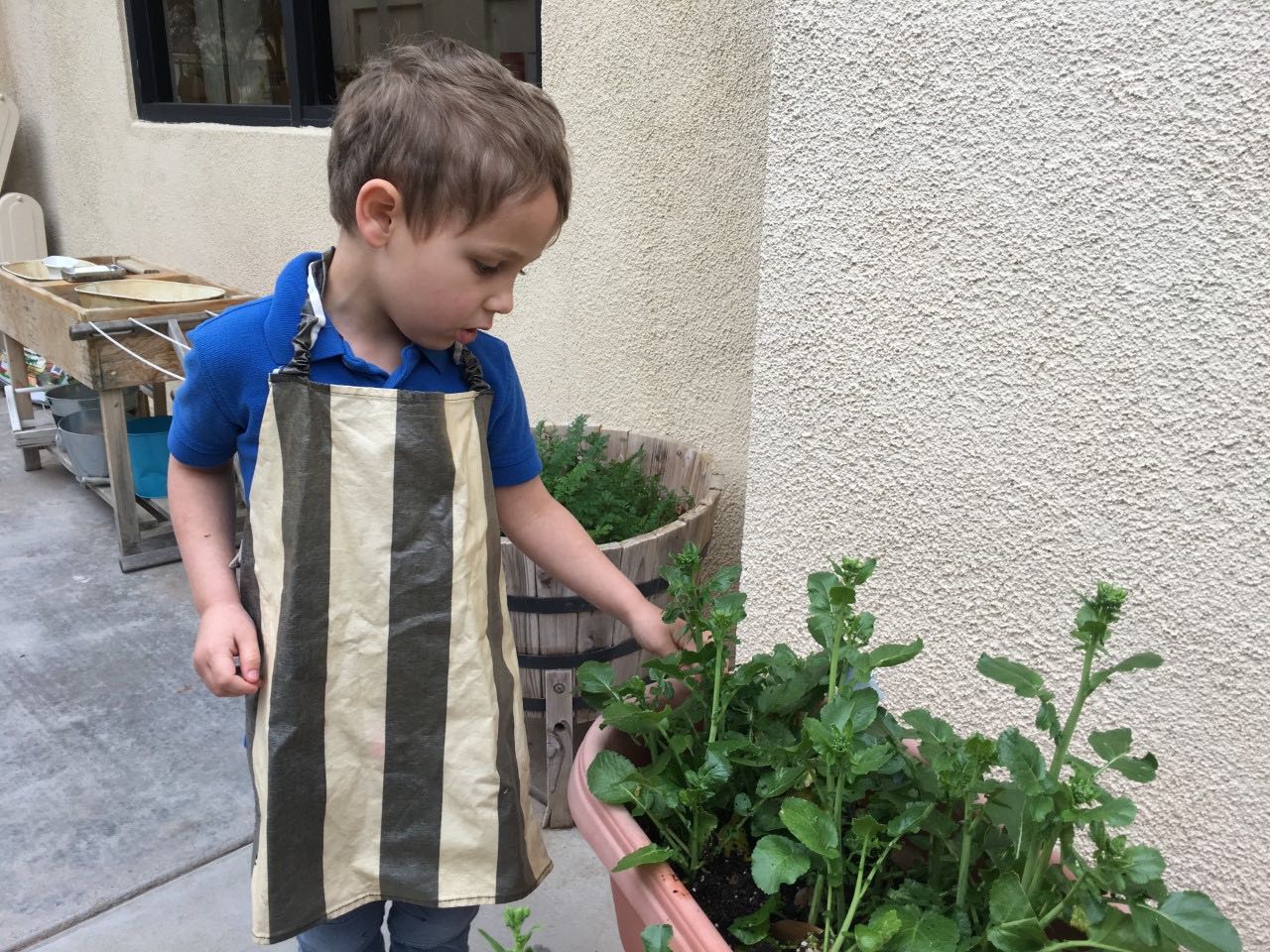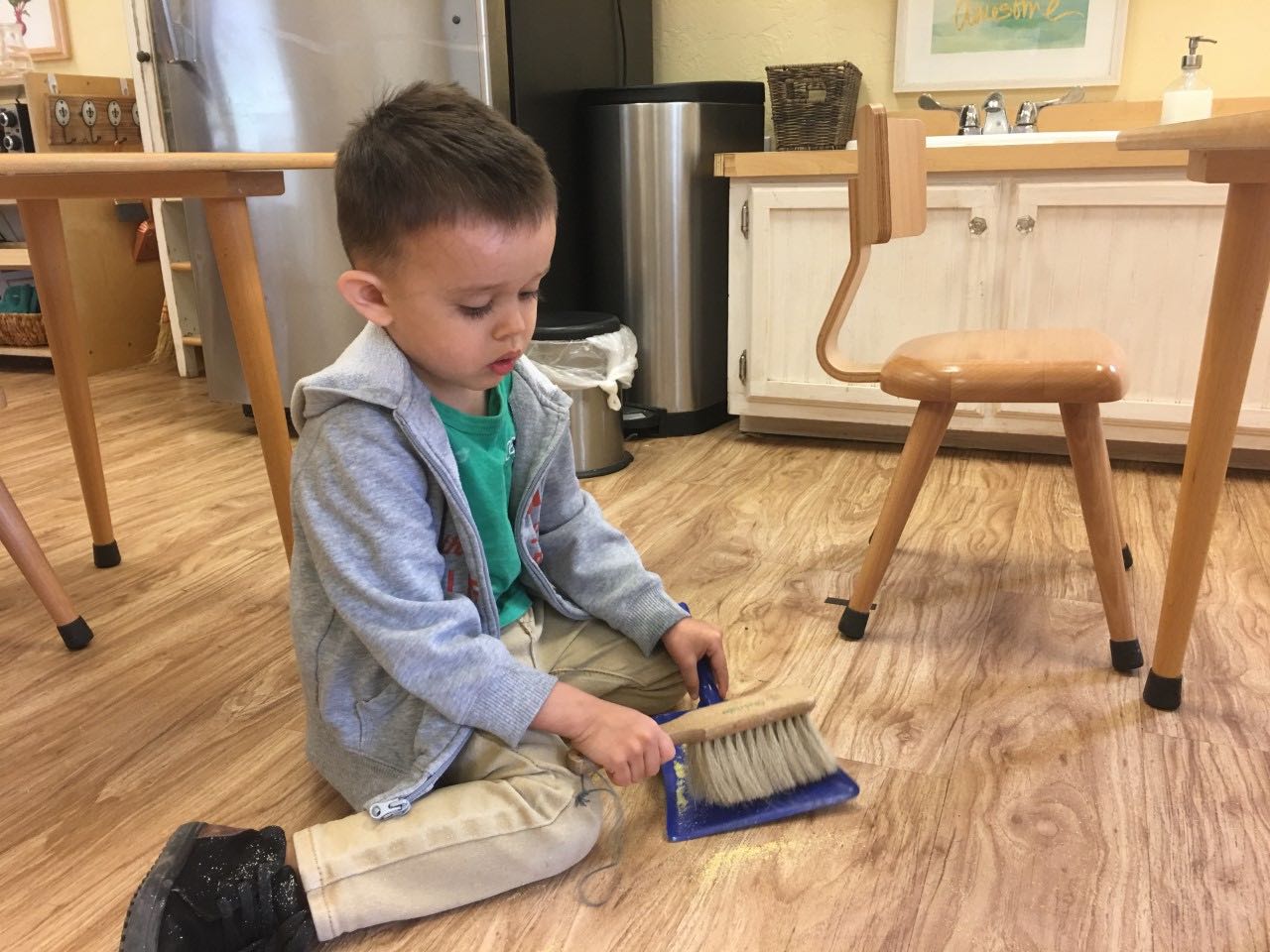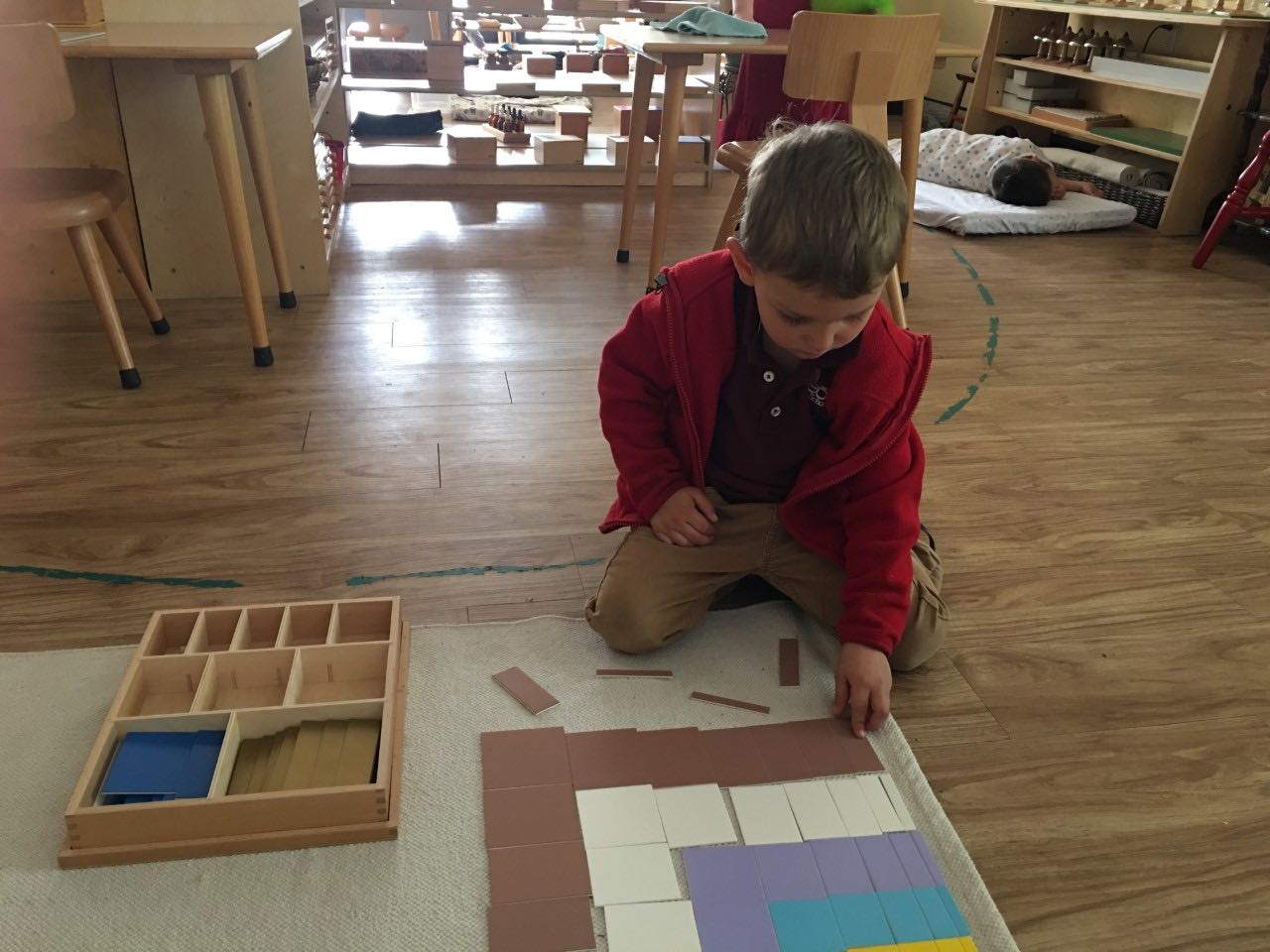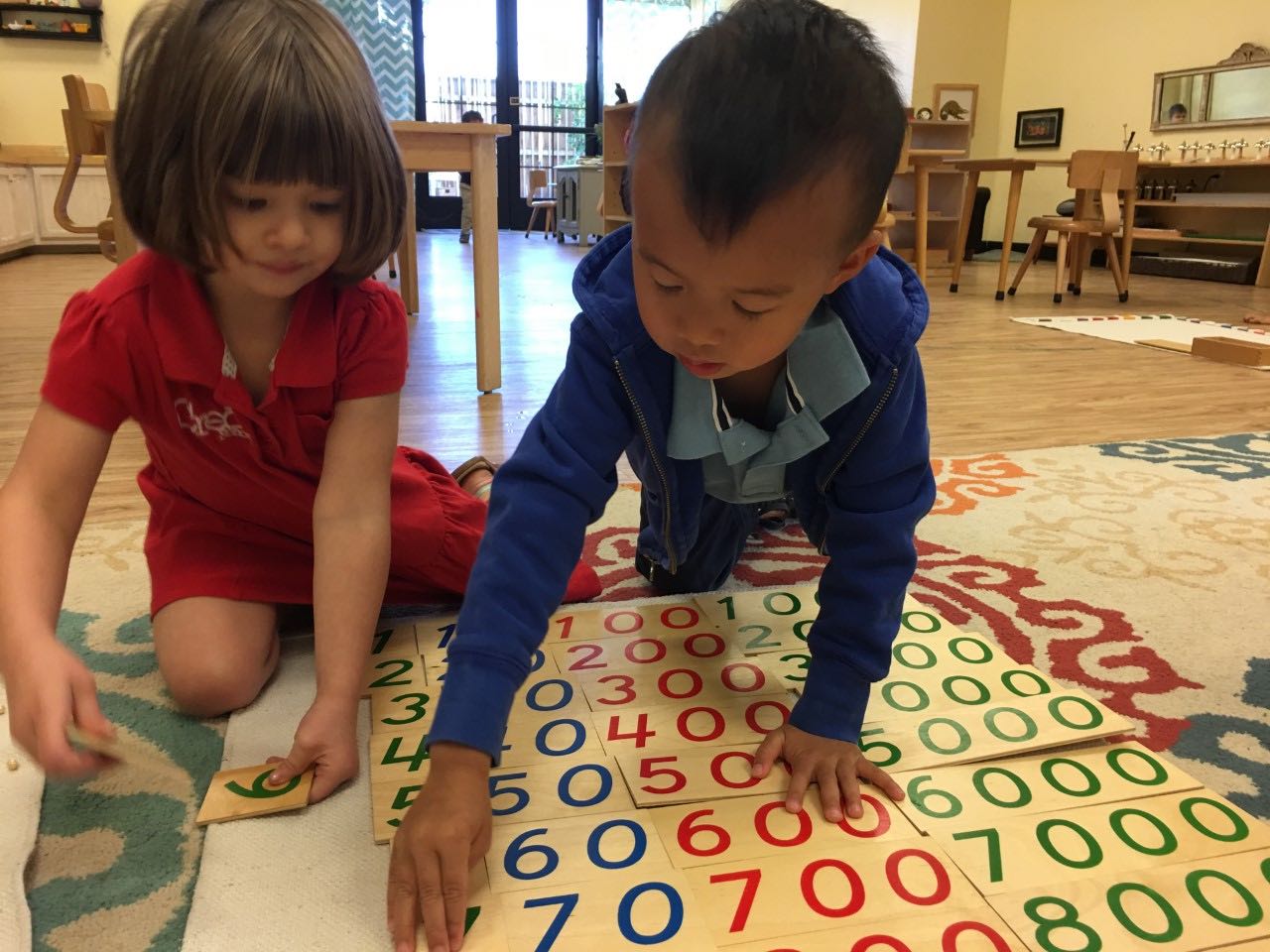 Jackrabbit
Hard to believe spring is here again! Hope you had a fantastic break. The children have been enjoying the beautiful weather and with that comes taking care of the outdoor environment. They love sweeping the outdoor area, refilling the bird feeders, gardening, and also taking nature walks, sitting on the grass to listen to a good book and of course enjoying recess in the playground. In addition to the daily snack the children are enjoying the delicious carrots from our garden.
Thank you to Jude and his family for bringing their tortoise (Sheldon) for show and share. This was such a wonderful experience for the children. Also thank you to Brian, Jude's dad, for delighting us with some beautiful music; he brought his guitar to Jude's sun celebration and it was so much fun. And last but not least, thank you to Bobby and family for taking care of our birds Lucy and Charlie over the break.
Warmly,
Ms. Marcela and Ms. Claudia
Bobcat
It is officially SPRING and the children are loving being in the outdoor environment! They have been taking Montessori works outside to a table or a rug to enjoy the perfect weather before it gets too hot. We have been observing and learning about the names of different leaf shapes as many are blooming right in our garden. We also have had another eggplant grow that the children were able to harvest and then bake in our oven.
We had another student teacher in our classroom, Ms. Momu, who is from China. She brought wonderful stories about paper cutting and gave short lessons on this skill. She also taught the children some simple origami, sang new songs in Chinese, and brought in many beautiful books about the Chinese New Year.
We are excited to see the children finish out the school year and continue to watch their growth.
Thank you,
Ms. Haley and Ms. Leydi